Lorne Sculpture Bienalle – March 13, 2022
"Genius Loci" was an outdoor performance works directed by Eloise Wood in collaboration with Hoya Wolfgang and WildHoney for Lorne Sculpture Biennale. As dusk fell, a diverse crowd gathered at The Flat on the Lorne Foreshore, and wrote on ribbons woven in seaweed, offering messages to the Spirit of Place. Guided by The Keeper, a stiltwalking character, and her Familiar, they journeyed to Erskine Paddock, where a Fire Effigy stood. Along the way, they stopped at the cardinal directions to invoke Celtic Goddess Cliodna who was said to grant wishes upon the ninth wave. The performance climax was when the Effigy blazed to life, summoning the Chimera, a large-scale puppet. The audience's messages were cleansed in the flames and connected with the Otways' natural world conveying love, apologies, and gratitude to Mother Nature.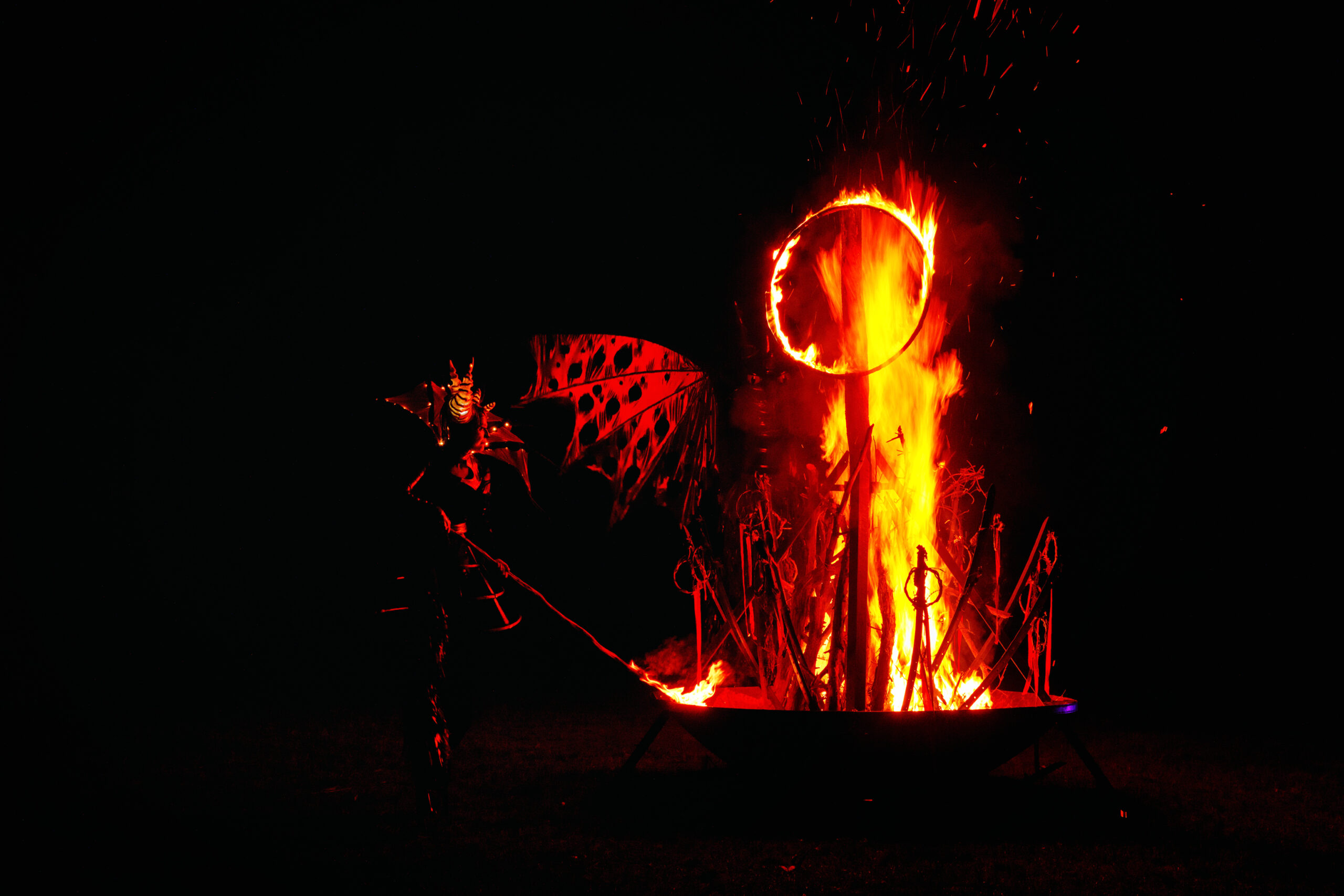 "WildHoney's Genius Loci provided another unique perspective on and interpretation of the Lorne Sculpture Biennale's 2022 theme 'Spirit of Place'. The performance was a magical experience for everyone involved – with all participants sending intent and hope to the spirits of place via the wishing basket carried by The Keeper to the cleansing flames of an effigy. The emergence of a giant Chimera was a surprise and delight. The performance was one of the most well-received of the three-week Sculpture Plus festival.
Eloise and her team were professional, inspiring and generous and I would not hesitate to work with WildHoney again."
Stacie Bobele (she/her)
Program Manager, Lorne Sculpture Biennale Festival
2022
For Bookings and Enquiries