When fishers can't go to sea they mend their nets and dream of returning to the ocean again!
And so, due to this crazy COVID storm, WildHoney finds itself, along with everyone else, in isolation.
Although sadly we are unable to connect with you all in our usual fashion of live performance art, we are taking this internal time to reinvigorate the hive and dream up exciting new creations for when we are once again free to come out and play, and ride the downhill side of the curve.
Our heart goes out to all those people who have been affected by COVID directly or indirectly. Take care out there.
Big thanks to Colac Otway Shire's – COVID 19 Small Arts Projects Grant.
Join us as we unravel the threads and stirrings from the Otherworld. The first piece of a bigger puzzle is coming to life!
More to be revealed over the coming months. Head to the socials or join our mailing list for updates.
Scroll down for more info…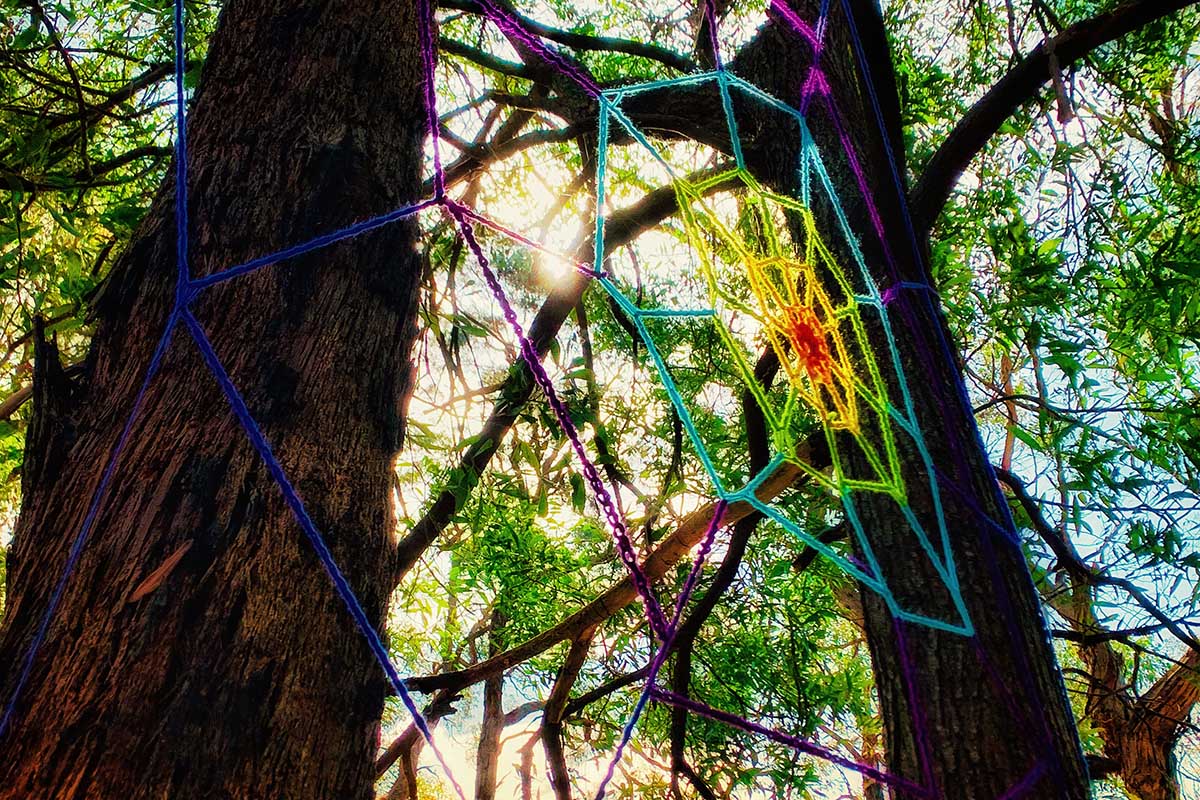 The Chimera & the Wishing Tree
Live Stream Pop-Up Installation and Street Walk
In conjunction with Colac Otway Arts Trail 2021. Funded by Colac Otway Shire. Sponsors Birregurra Arts. 
April 11th, 2021  –  Secret Location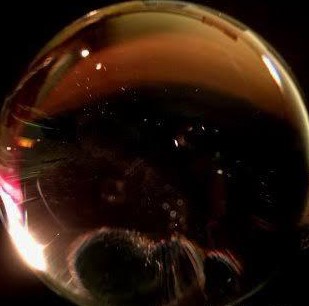 WinterWild, Apollo Bay
Dogwatch – Large Scale Collaboration
August 27-29, September 10-12, 2021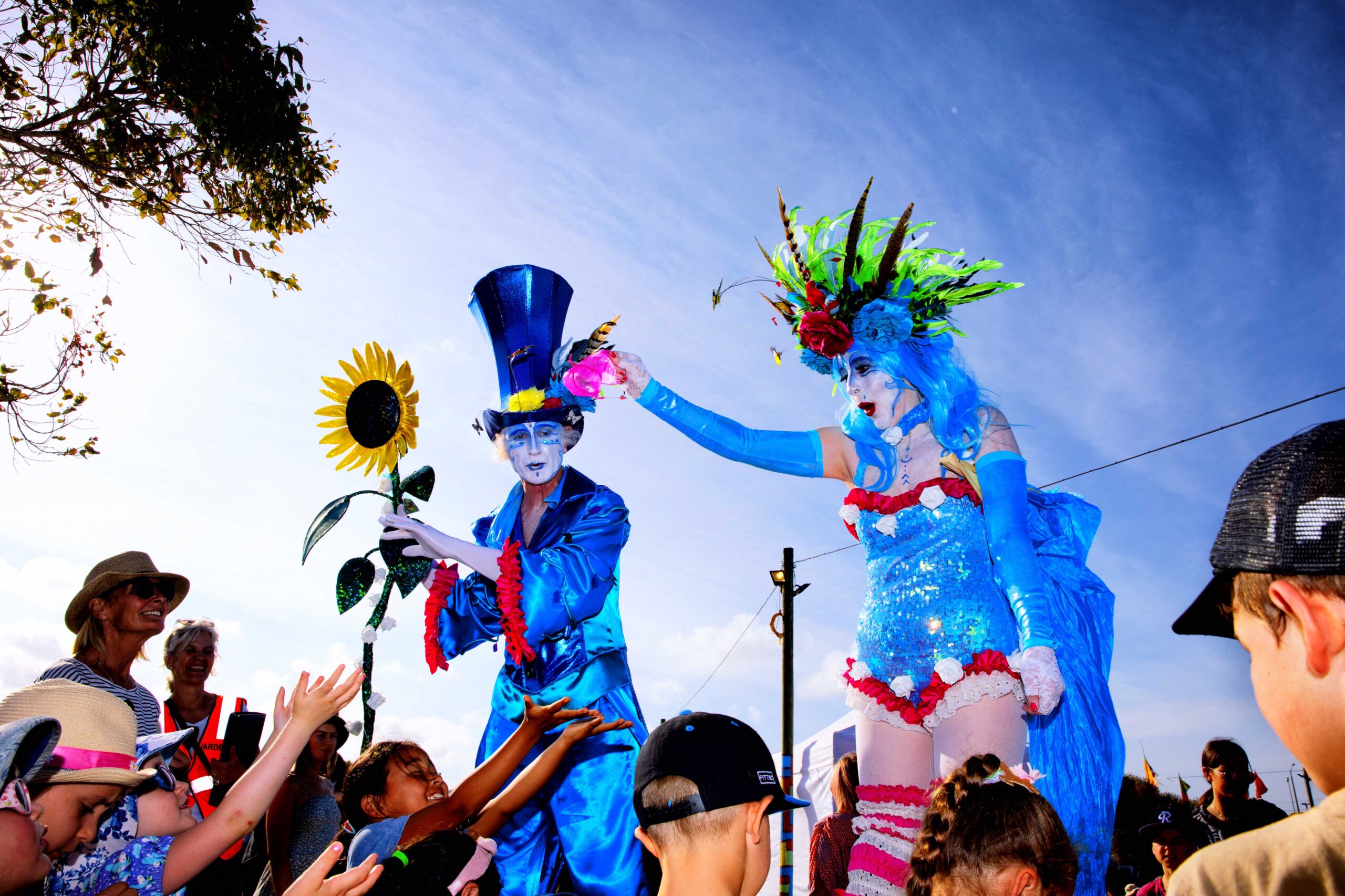 Carins Festival
The Carnival on Collins (Fiesta Botanica)
Wild Blooms – Mobile Act Performance
Cairns Botanic Gardens, 
Edge Hill, QLD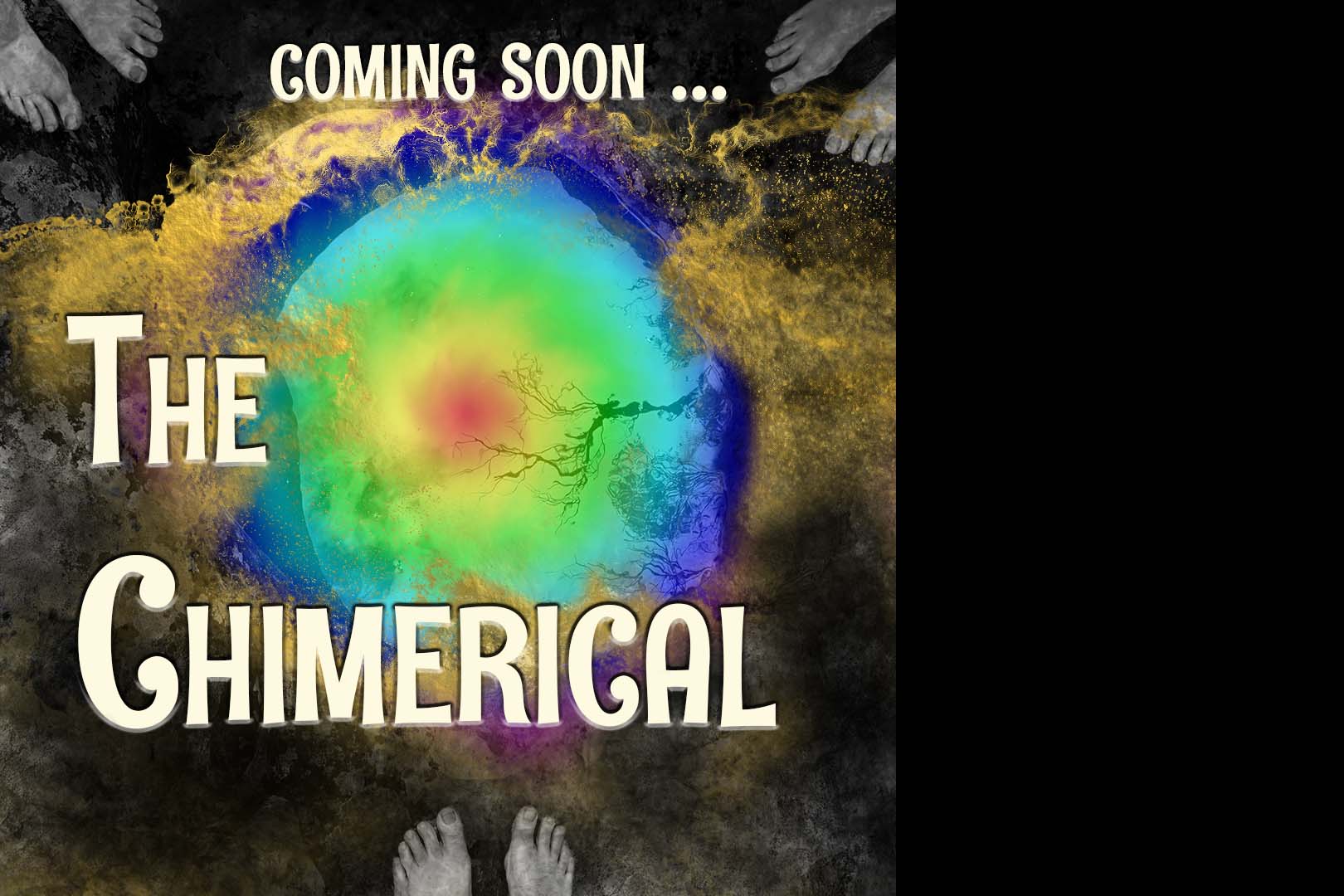 Artist in Residence, Gasworks Arts Park
The Chimerical – Outdoor Performance Development Commission
September – November, 2021
Gasworks Arts Park, Albert Park, Melbourne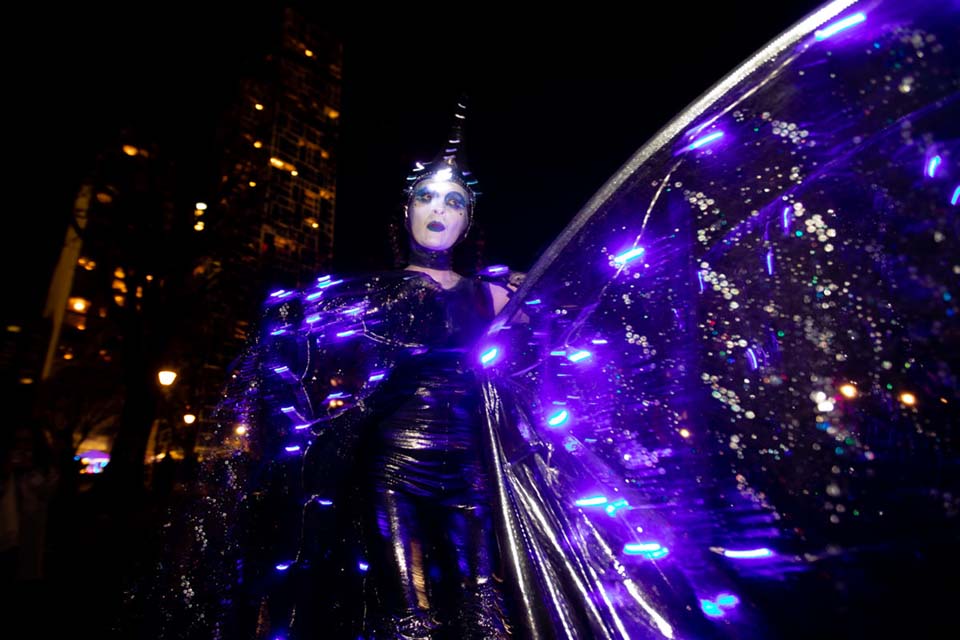 Great Australian Beer Festival
The Elementals – Mobile Act Performance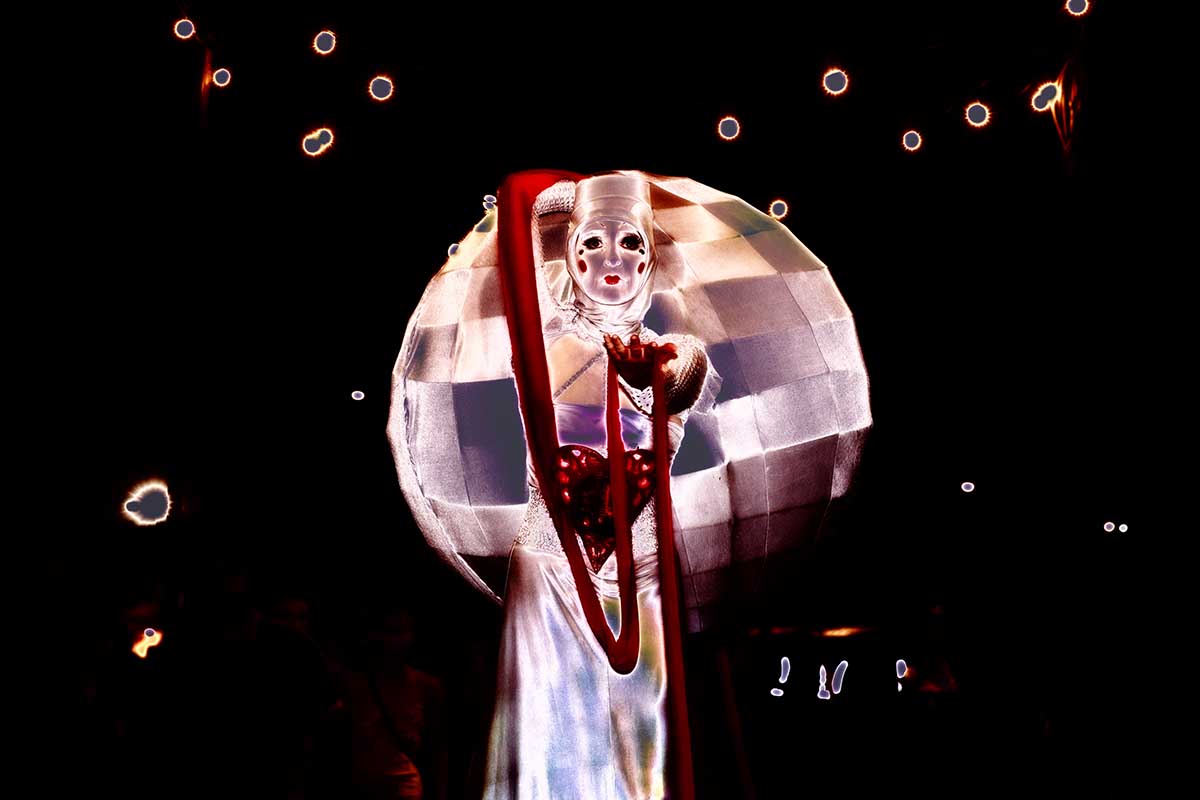 The Illuminates – Mobile Act Performance
November 28th
from 6:30pm – Apollo Bay Foreshore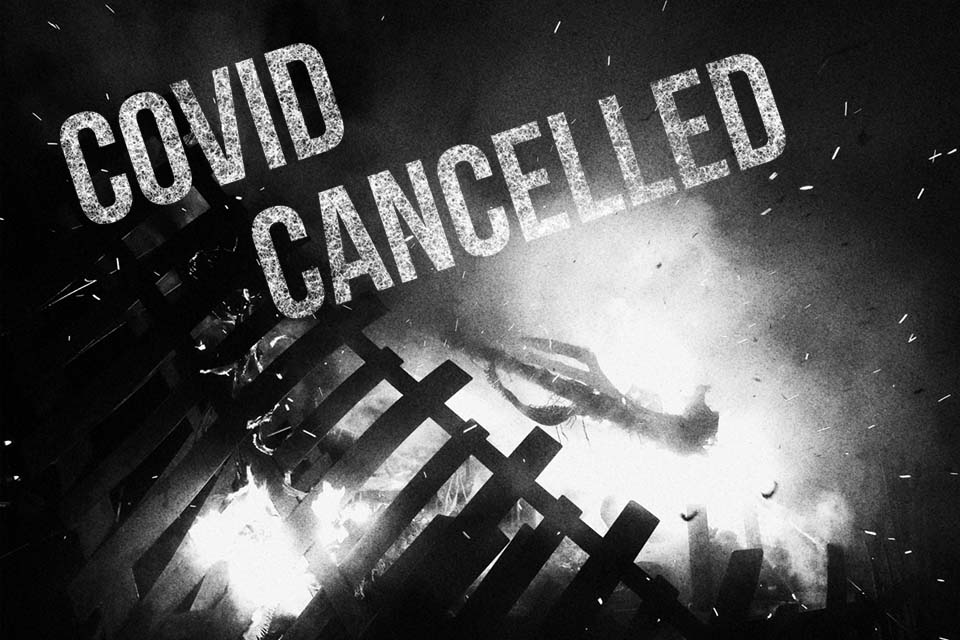 Dogwatch – Large Scale Collaboration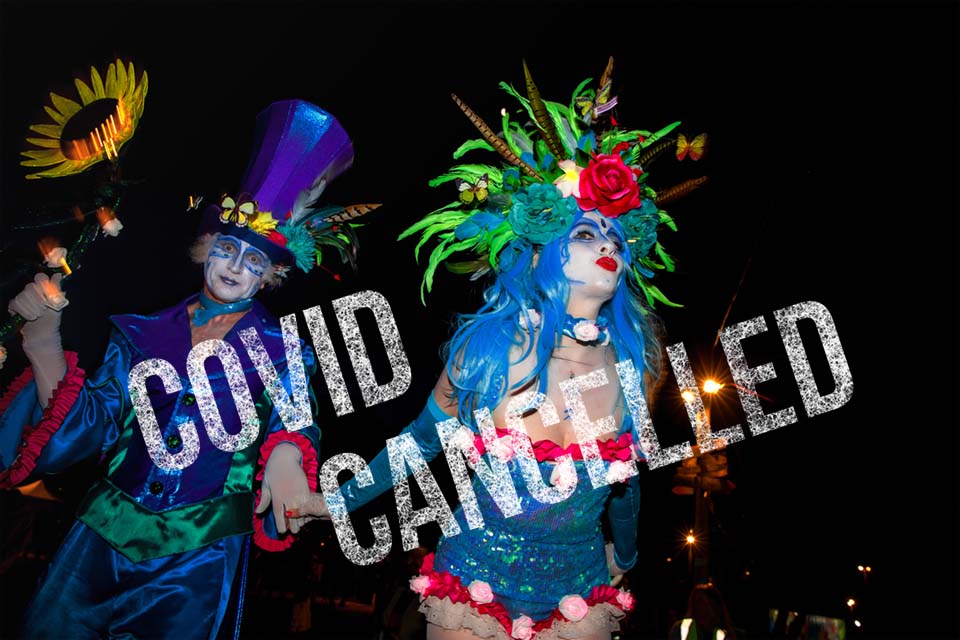 Wild Blooms – Mobile Performance