Meet the Hive and Creators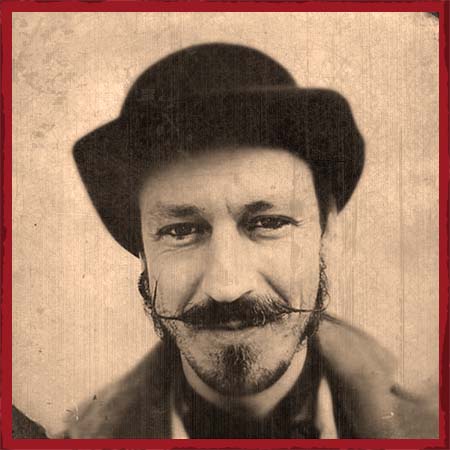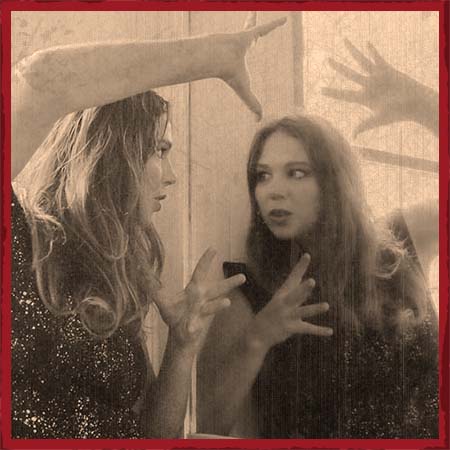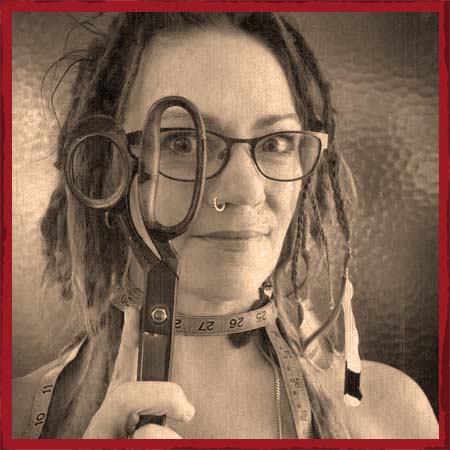 Costume Designer and Pattern Maker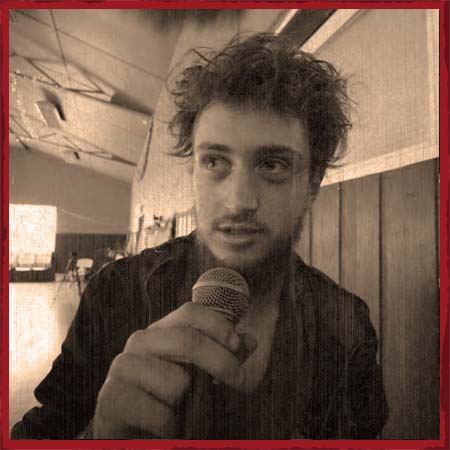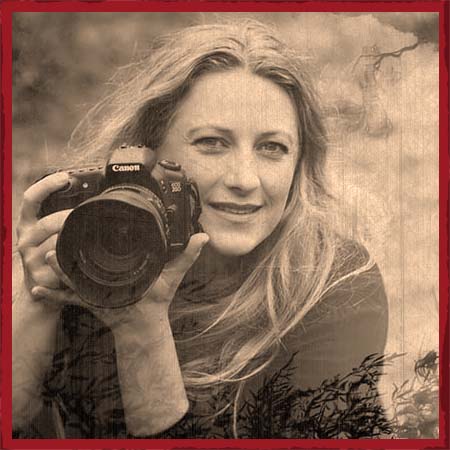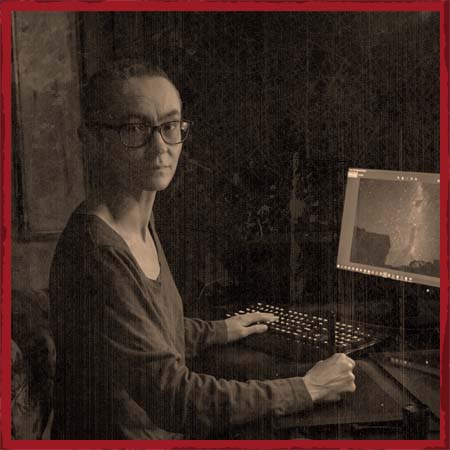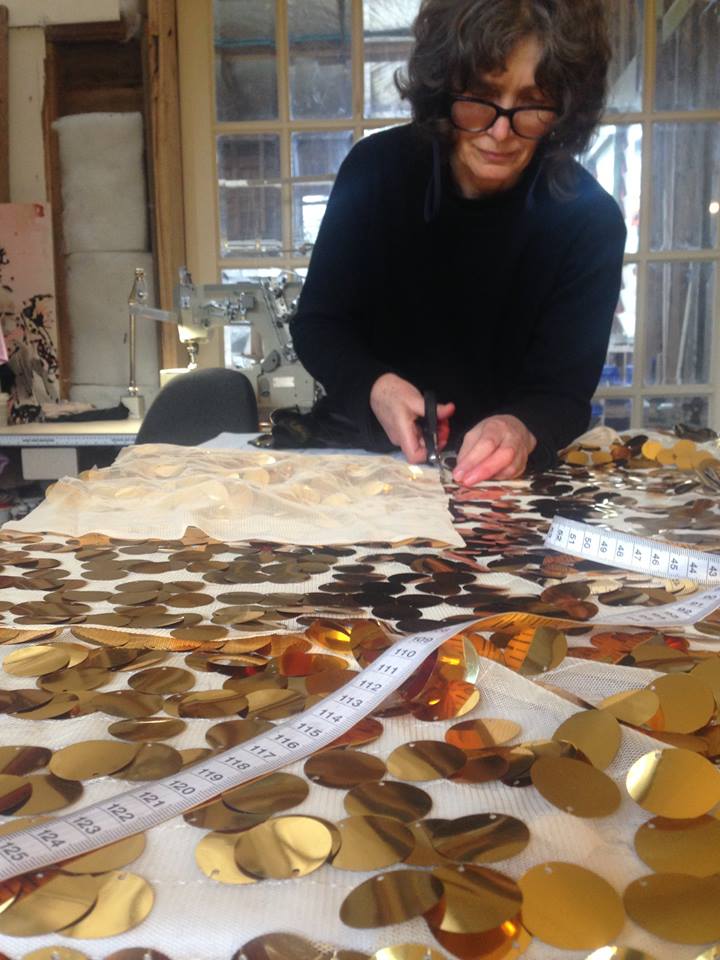 WildHoney would like to give a special thanks to Creative Garment Designer and Maker – Jen Farthing for her work and contributions on the following costume collaborations with WildHoney (2017-2018) – WinterWild -The Dogwatch, The Illuminates, Wild Bloom Ladies, and The Elementals. Jen was a big part of the original team and we want to acknowledge her time and efforts during this highly productive season. Thank you!
WildHoney would also like to thank everyone that has shared in our vision, given us wings to fly, supported and provided us with a platform to do what we do! We are very grateful for that!
The Artists, Designers and Makers that have shared their wonderful talent:
Vicki Lee
Ross Trebilcock
Sandra Grant
Bel Wolfgang
Nick Moloney Productions
Those who have given us space to create work:
WinterWild Apollo Bay
Roderick Poole
Enlighten Me Birregurra
Fiona Brandscheid
Creative Otways Inc
Lynne Richardson
Nightjar Festival
Lyndelle Flintoft
Barwon Downs Hall 
The Photographers that make us look amazing!
Rebecca Hosking
Ray Yeo
Indie Lane
Doug Gimesy
Dan Kerr
Dayle Gaylard
Stuart Fry
Andrew Currie
Paul Campbell
Jade Forest
Kimberly Roxburgh
Fabi Photography
Jodie McGann
Liam Cockshell
Founder and Creative Guide /
Artistic Director / Choreographer  Concept Designer  / Performer
   "Creativity happens when you get out of the way"
 Elle is a performance artist and creative based in the Otways Victoria with twenty years+ experience in the Arts. She is the co-founder and director of WildHoney Performing Arts (2018),  and front person and co-founder of theatrical band Spyndrift. Her art forms include dance, choreography, singer-songwriting, stiltwalking, theatricality, musicality, and conceptual design in character, costume and production narratives. She has trained in Creative Dance and has an extensive history in teaching and kids workshops. Her most recent work (2017-2020), has focused on collaborating with local festivals, communities and large scale events to produce visually immersive productions and outdoor performances. The wild heart of nature and mythology form the ethos and inspiration behind her works and the theme of Illumination.
She grew by the sea and loves to forage for mushrooms.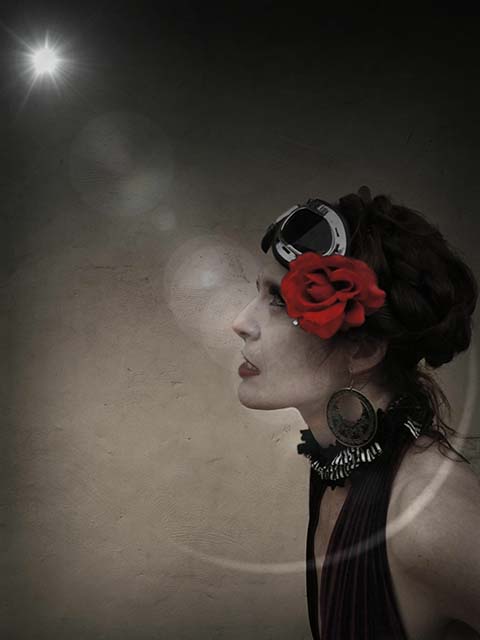 Hoya is a musician, songwriter and tinkerer of magical things. He brings his unique talents to the collaborations of WildHoney in costume headpieces and makeup artistry. He is the maker of light and all things technical, and continues to thrive on the challenges of new projects.
Science fiction, steam punk, fantastical creatures and mythology rock his boat, and he has created props for various festivals, theatre productions and musical outfits. He has an extensive history in the Performing Arts, spanning over two decades, and is the co-founder of theatrical band Spyndrift.   Hoya is a keen bike rider and is fascinated by waves and how they curl and swirl.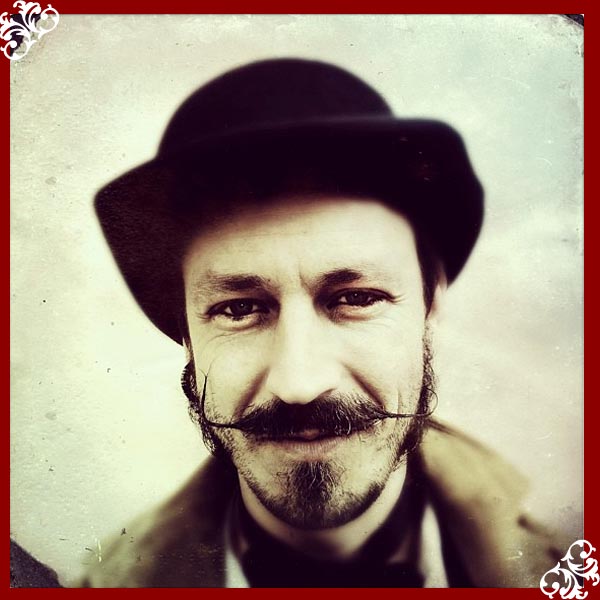 Performer, Mentor & collaborator
Roderick is a renaissance man. For 30 years he's been creating street theatre, with his companies Primary Source and Strange Fruit as well as independently. He toured the world with Strange Fruit for some years, appearing in 35 countries for hundreds of festivals. He's also written for performance, his play Dream of an Unknown Drinker was produced by Anthill Theatre. He now owns and manages a farm in the Otways, producing the finest free-range pork, grass-fed beef and lamb, pastured eggs and black truffles. He also founded and directs WinterWild, a dark-themed winter festival in nearby Apollo Bay.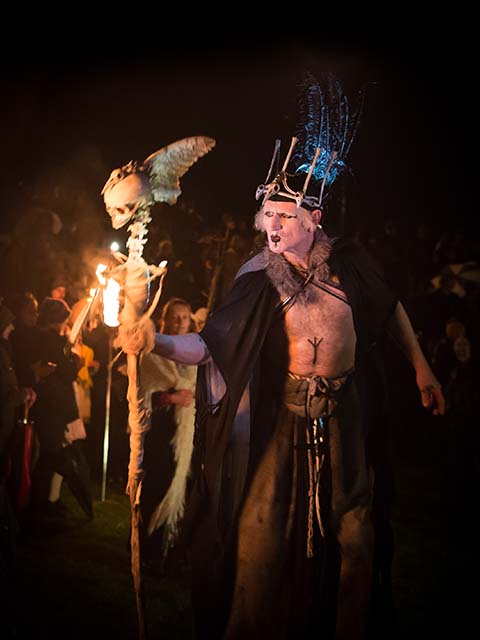 Amanda has a diploma in Dance and Drama; Yoga Teaching; Transpersonal Art Therapy and is a NLP master practitioner. She is currently exploring shamanic tools and embodiment practices. She is a dancer from a young age and a yoga practitioner of 27 yrs with a focus on yoga as ceremony, and many hours of teaching experience.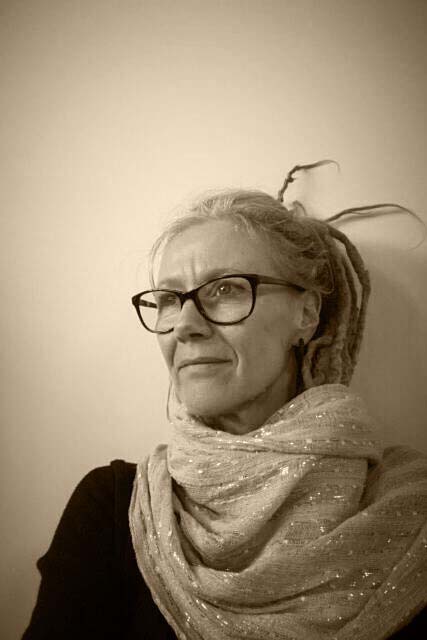 Liza is a freestyle dancer, founder of Mind Your Groove (MYG), a community dance collective based in Forrest. She has experience in various movement and dance practices including yoga, contemporary, jazz, tap, ballet, reggae, dancehall, hip-hop, afrobeat, middle-eastern, african dance and rhythmic gymnastics. It was many years ago when she realised her passion for freestyle dancing – preferring a freedom of movement to all sorts of music without set steps or styles. Liza loves performing in any sort of theatre/performing art.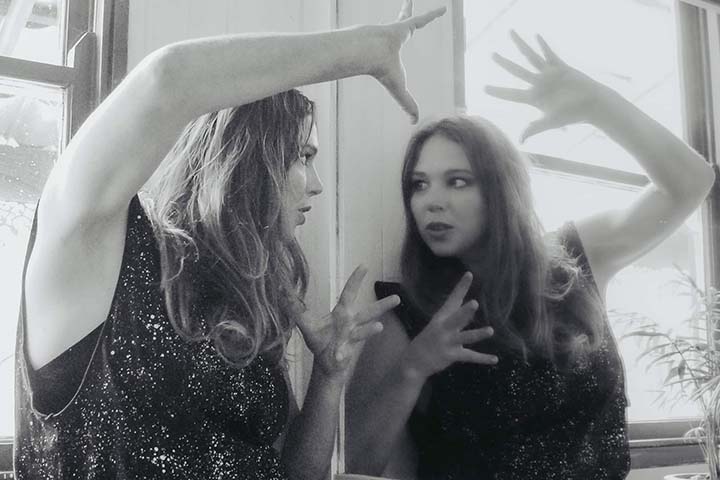 Costume Designer and Pattern Maker
Fiona is a natural fibre wearable art textile artist and was born and raised in the Blue Mountains of NSW surrounded by native bushland, her strong spiritual connection to the land, universal forces is reflected in her Textile Art today.
As a pattern maker Fiona's passionate about original creativity for the body, natural fibres, designing and painting fabrics to change your mood, altering your vibrational frequency. Selected for exhibitions, competitions and stage shows with full body Wearable Art pieces in NSW, WA & VIC, featured in "Textiles Fibre Forum: and Textiles Down Under" magazines. In 2018 she moved to Deans Marsh Vic and continues to create "Wildflower Creations" for sale, exhibitions, competitions, and collaborating with WildHoney Performing Arts costuming for Winter Wild and other projects.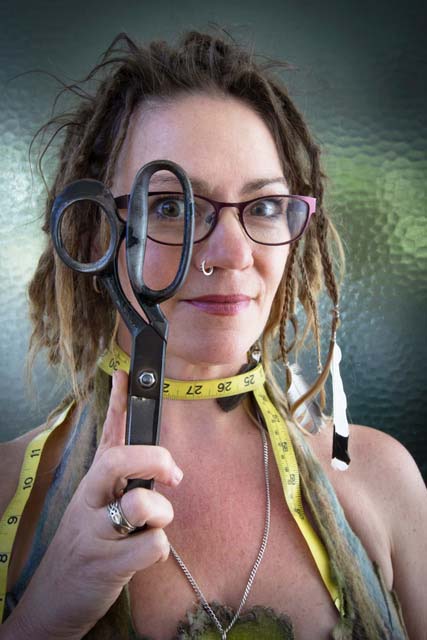 Oberon has been practising and studying audio engineering since 2015. He is hardworking, eager to learn and confident in his ability to create a fantastic sound and friendly work experience.
He has accomplished a Cert IIII Diploma and Advanced Diploma in Sound Production at Oxygen College and he is very capable of running a mixing desk (analog or digital), setting up and positioning speakers, microphones and controlling stage sound as well as Front of House.
"I thoroughly enjoy working with WildHoney as it gives me a great chance to learn a whole new addition of skills in theatre/street theatre"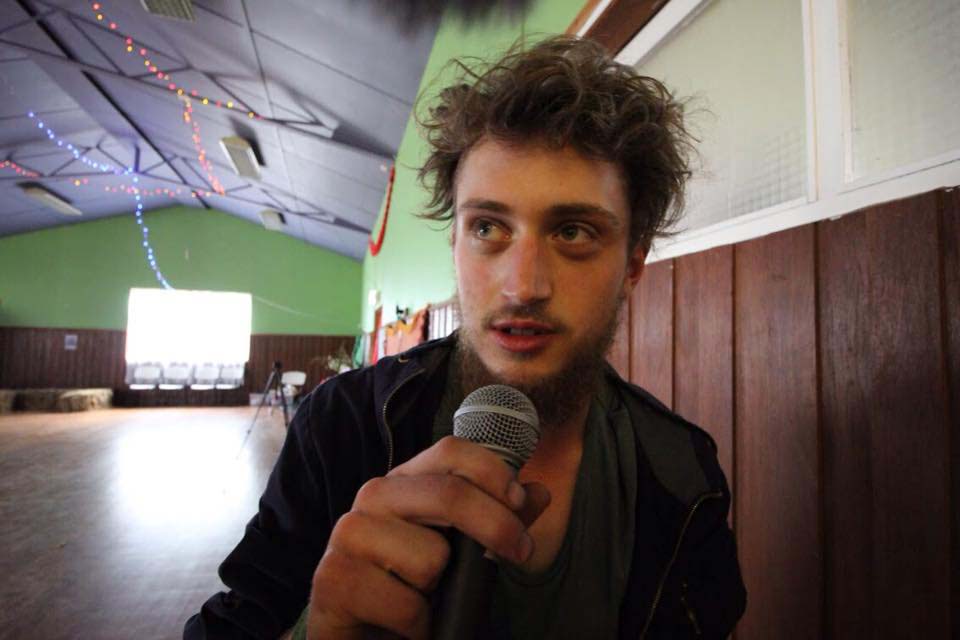 Based on the Great Ocean Road, on the Surf Coast, award winning Fairhaven Fine Art Photographer /Film/Projection Artist Rebecca Hosking creates art that is uniquely engaging and philosophical.
With a BA, Rebecca's modus operandi is being inspired to share spirit and enhance connections whilst transcending place and time.
Creating and capturing deep and immersive art, Rebecca's experience of collaborating with WildHoney Performing Arts is described as synergy – reinvigorating the manifestation of art as a quality, expansive, wild and explorative experience that touches and inspires.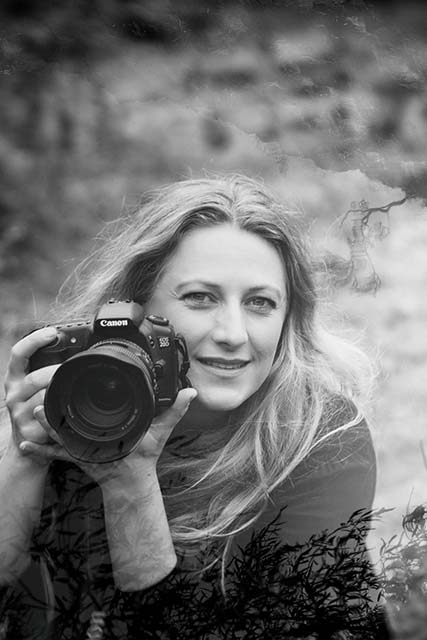 Jade is a digital artist and photographer who uses web design as a cover for spending an unnatural amount of time looking at fonts, thinking about fonts, naming fonts and talking about fonts.
Jade makes her home on the edge of the forest near Apollo Bay, close enough to the ocean for the waves to fill her soul (and rattle the windows).