Mobile Dance Performance Act
Something flickers in the firelight, shiny and golden.
The Phoenix flies into the sun and sings a song of hope,
renewal and the ever-turning cycles.
The flame that rises from the ashes reborn…
Phoenix is a symbol of re-birth, regeneration and the irrepressible spark of life.
Phoenix is a one to three person roving performance that can be performed night or day, indoors or out to a wide demographic ranging from small children to adults. The performance also lends itself to a spectacular festival opening/ finale or event (see below for full production description and ideas).
The eye-catching and shimmering gold costumes reference the glorious and symbolic Phoenix figurehead in its female incarnation. The costume comes to life with LED lights and shimmering wings spanning over three metres with optional dancers acting as an extension of her wings. The performance is a short choreographed piece with emphasis on sculptural and slow movement sequences, yet playful and interactive with audience members.
*This Act can be adapted to stilts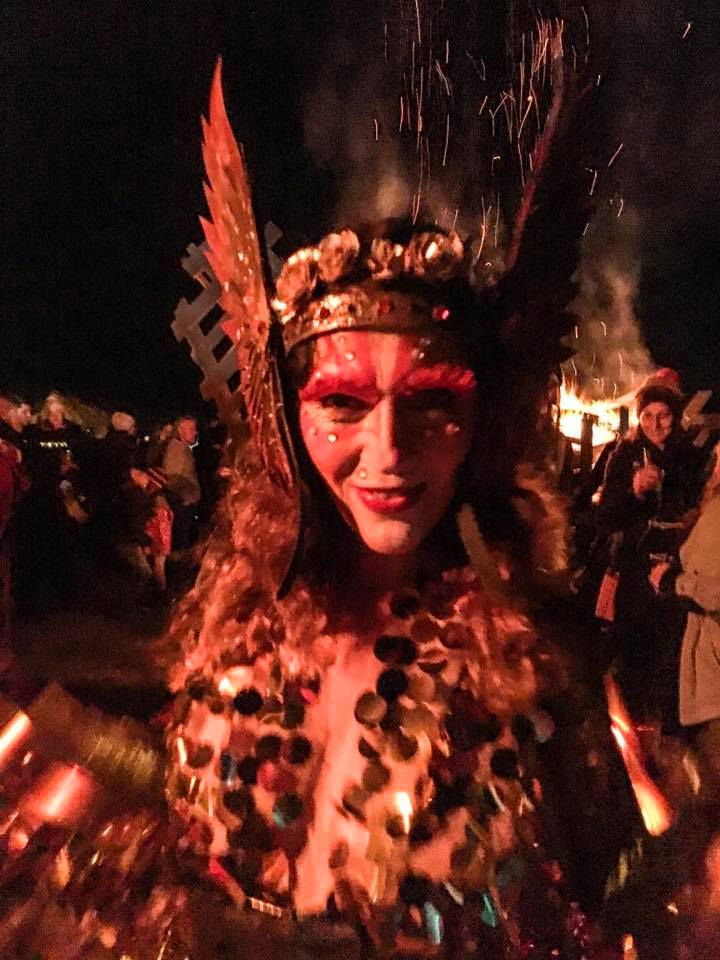 For Bookings and Enquiries