"Winter Dream" was a Workshop in Wonderment Series, directed by Eloise Wood in collaboration with Hoya Wolfang.
The workshops were themed on the magical world of snowflakes and storytelling, engaging over 30 participants, including children aged 10-12, refugees and community volunteers. The program was a blend of dance, craft, costume design, and stiltwalking.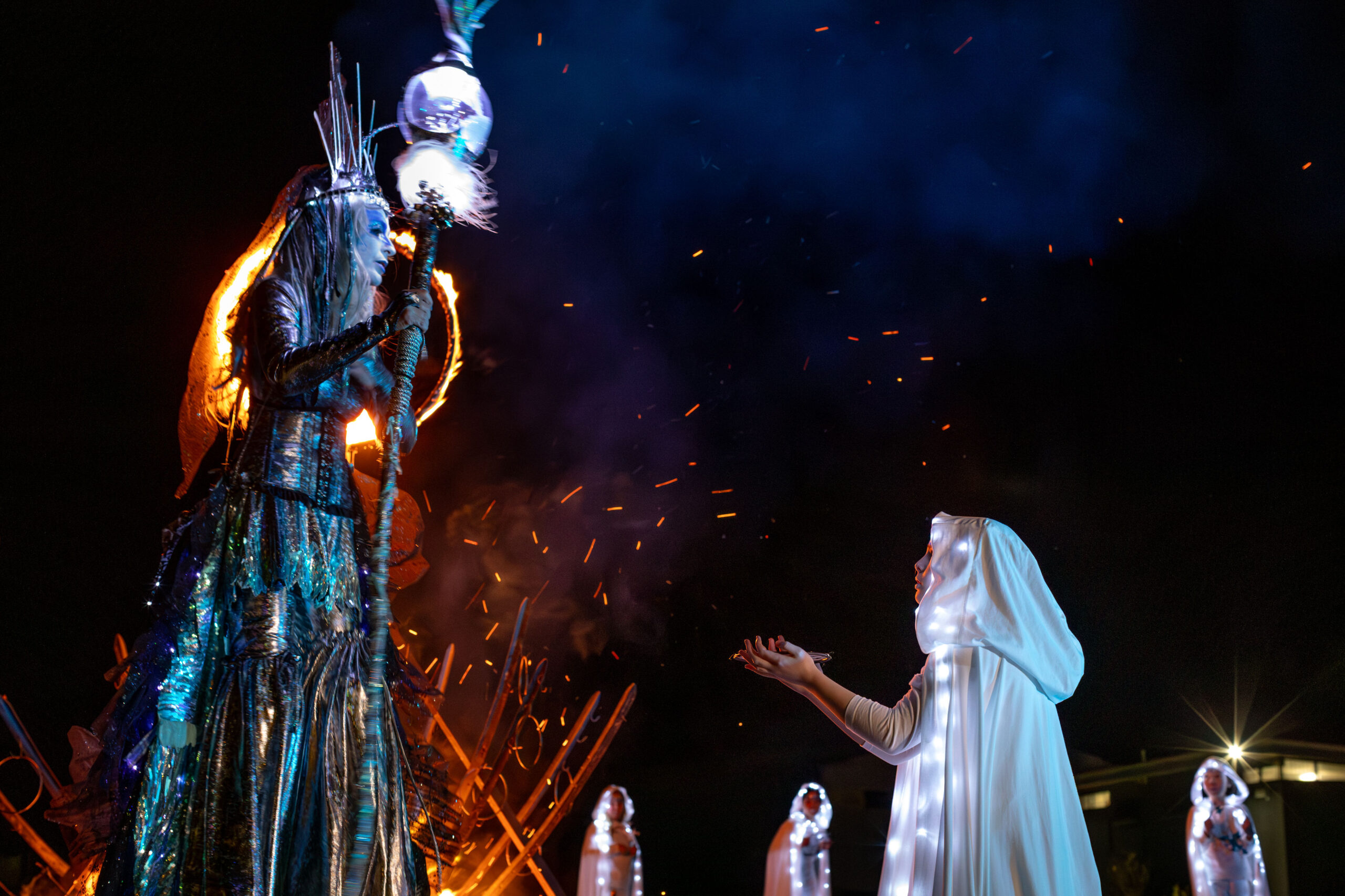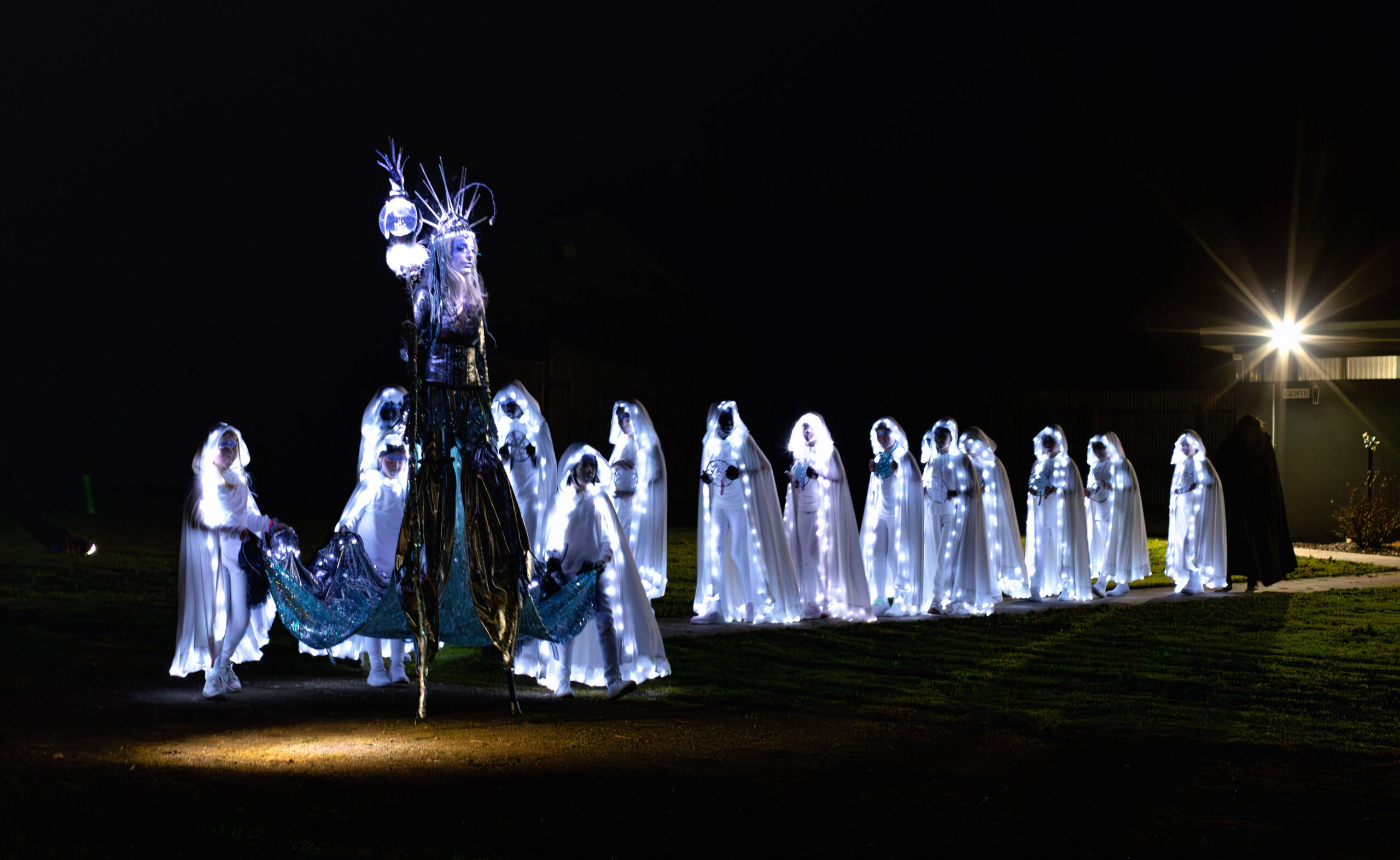 Winter Dream culminated in an outdoor fireside story about the Winter Queen and her Dream Children. Through dance and storytelling, they released the burdens and worries of the world… weaving a tale of hope, transformation and creativity.
The workshops were sponsored by Lynne Richardson (Creative Otways) through Vic Healths "Jump Start The Arts" Program. 
The performance launched Colac Makers Space Inc's new industrial space and was made possible through the funding support of Regional Arts Victoria.
For Bookings and Enquiries

WildHoney acknowledges the Gadubanud and Gulidjan Country and Peoples of the lands upon which we live and work. Country that has afforded us the privilege to draw inspiration from the deep damp luscious valleys and sacred places scattered throughout this wild temperate rainforest. We are beneficiaries of all that grows here that not only feeds us physically but allows us to pursue our creative practice with nourished souls. We pay our gratitude and respects to the Local Aboriginal Community and to any Aboriginal people viewing this document.