"When we dance with fairies, we dance with the reflections of our true selves,
and the true inner self of the world."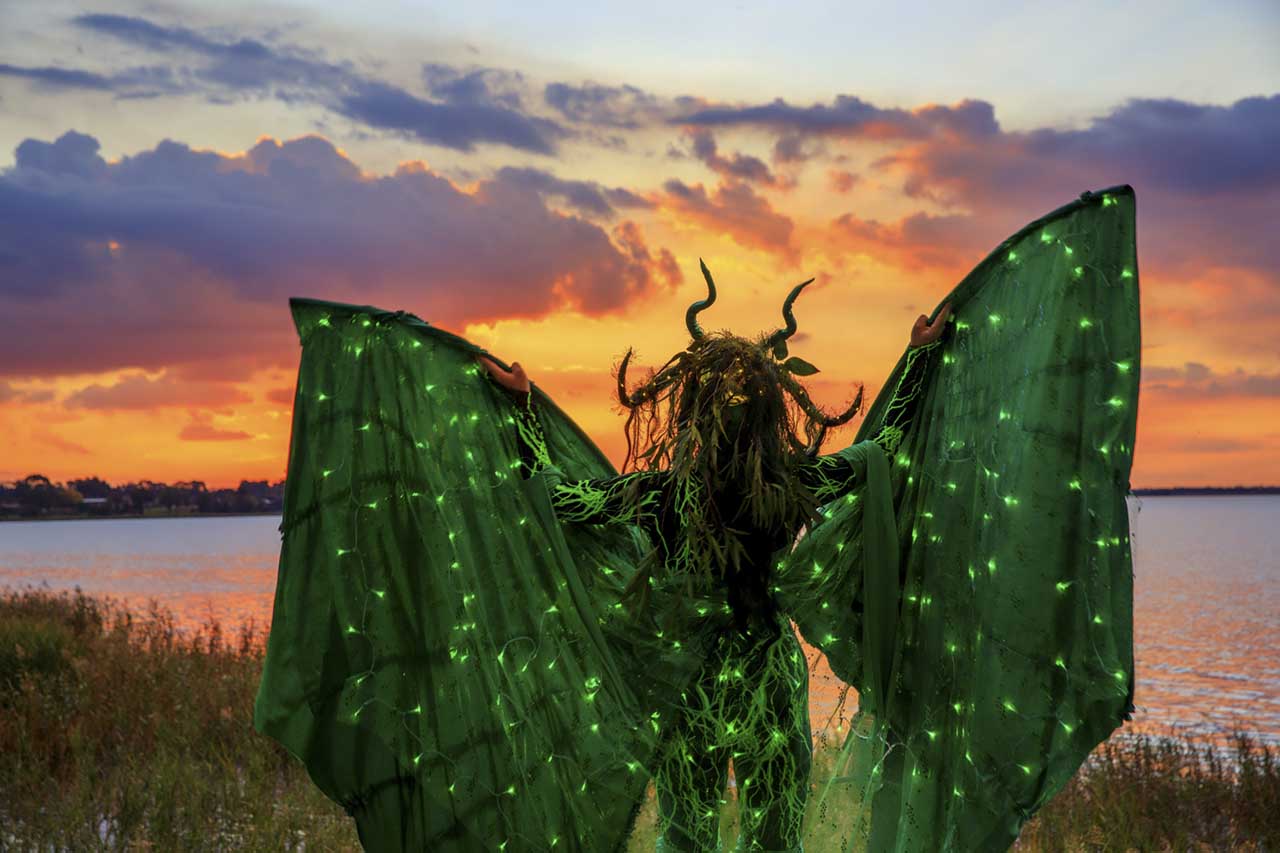 Step into a realm of otherworldly enchantment with the Green Woman.
With tangled tresses of moss and fern, she is a dancer at the gateway between the worlds, embodying the Earth's essence.
A guardian of giants and beasts, she weaves natural magic and the wild feminine, nurturing Mother Nature and all life.
As twilight falls, her leaf wings come alive with glow worms' magical luminescence.
Behold this mythical being, a playful protector who intertwines with the natural world, evoking wonder and the need for its preservation.
For Bookings and Enquiries