Mobile Dance Performance Act
A flicker in the ocean, a dance of silver light.
We are rising, wild hearted, free.
A celebration of Nature's powers and impulses, guardians of the sea.
Sovereign.
The Sea Nymphs are a 2 or 4 person act which can be performed night or day, indoors or out to a wide demographic ranging from small children to adults. They are best suited to parades, roving performances, festival openings and seaside events. This all-star female pod of dancers are rebels of the sea, and move together in graceful formation and spirited synchronicity. Their eye-catching silver suits and skin reference moonlight, ocean and waves.  They are cheeky, rebellious, and generally bring a playful mayhem to any event.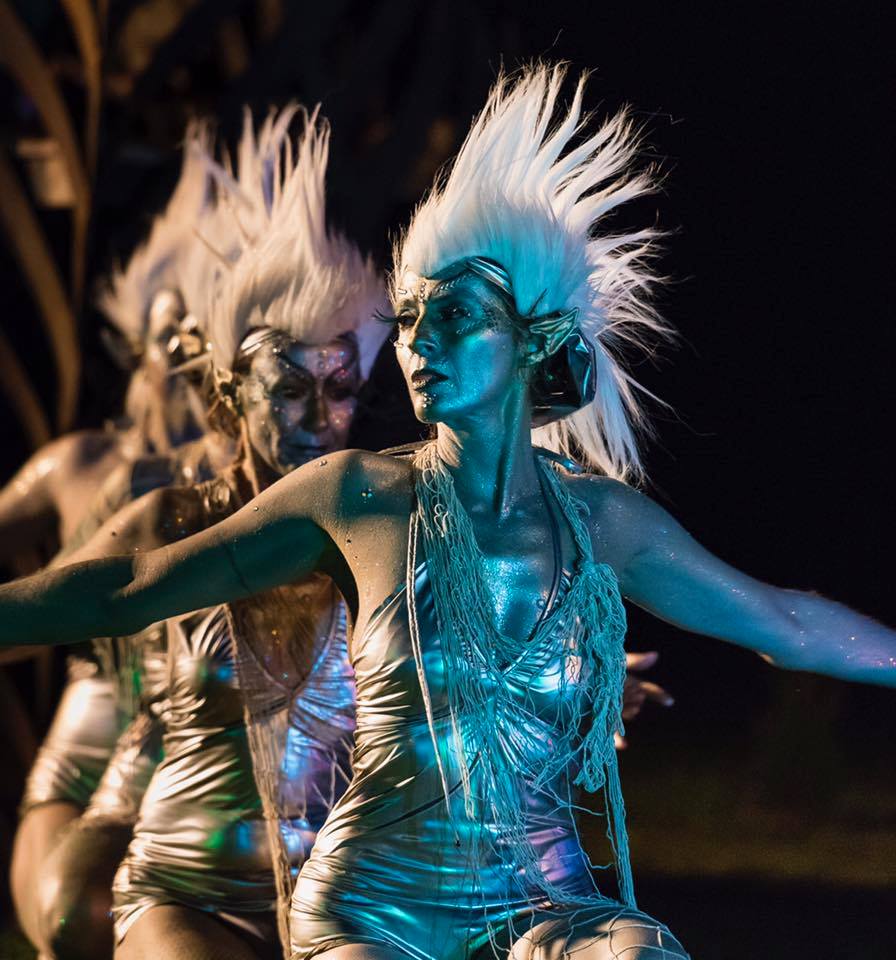 For Bookings and Enquiries