The Sea Nymphs were originally created as characters for an outdoor performance and opening for WinterWild Apollo Bay festival Water themed weekend. The performance was in collaboration with Festival Director Roderick Poole and local artists, sculptors and designers- Peter Day, Amanda Magan, Eloise Wood, Hoya Wolfgang, Jen Farthing, Liza Freddi, Ruby Jackson and Ian Brown.
Up to 400 locals braved the cold and gathered on the foreshore to share and experience the performance.
In an epic ocean battle, a spirited figurehead riding the bow of a ship in full sail, accompanied by sea nymphs, ghost fishermen and luminous fish are confronted by a wicked and fearsome sea monster from the deep. Using choreography and pyrotechnics the battle is played out as the nymphs try to protect their beloved figurehead and Queen from the monster yet end up in a surprising and touching love scene and celebratory conflagration. The ship is burnt and the figurehead and monster live happily ever after, while the rebellious and heartbroken nymphs set off in search of new horizons.
Additional characters and props included large scale fish puppets, fishermen, sea monster and figurehead.
The performance was accompanied by a recorded soundtrack.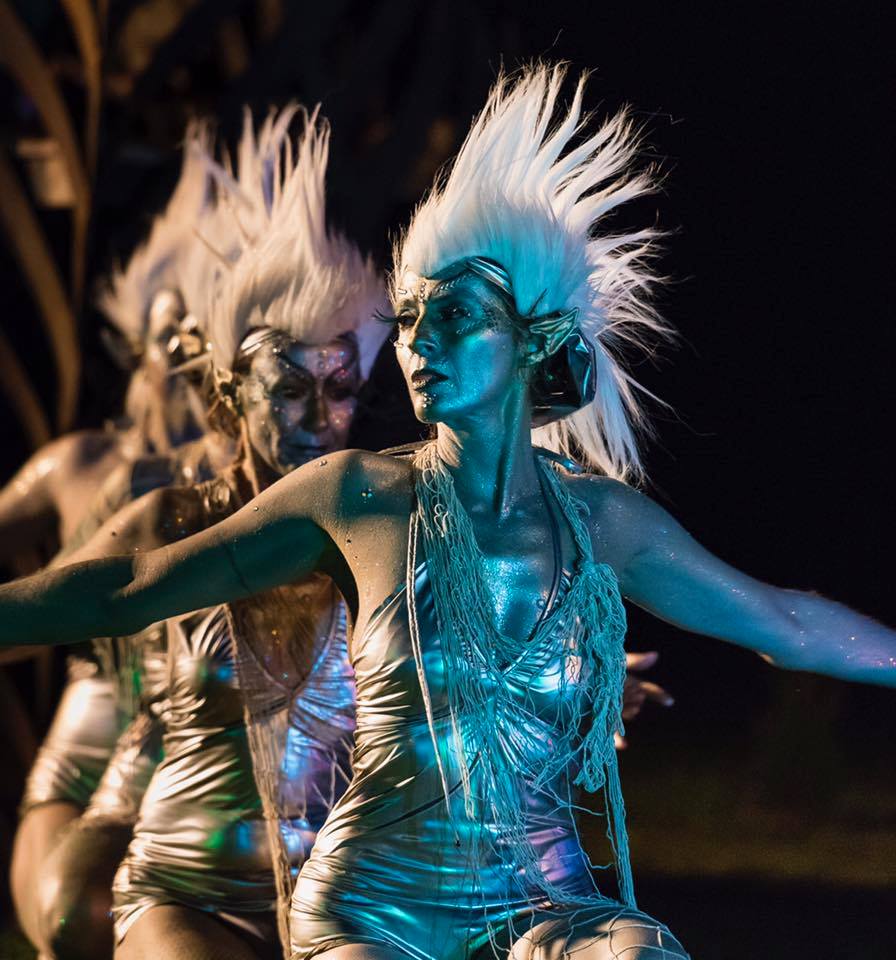 For Bookings and Enquiries