Stiltwalking Puppetry Mobile Act
A sleeping beast has washed up on the shoreline of our dreams…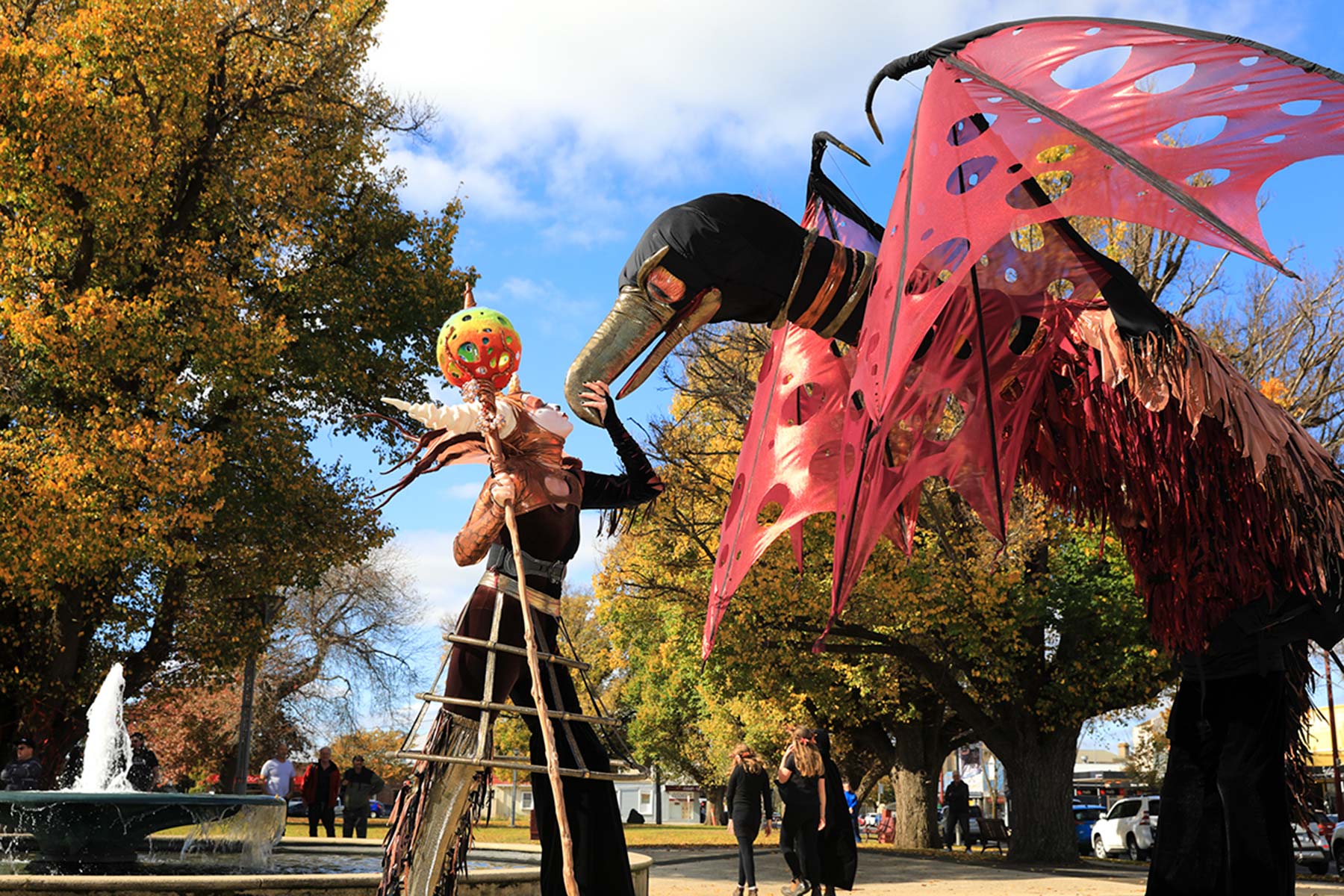 The Chimera & The Keeper is a two-person stiltwalking and large-scale puppetry act that can be performed in most environments, day or night. The ancient Chimera and Keeper were reborn as a hybrid of Australian animals during the Covid pandemic and lockdowns.
The spectacular Chimera puppet stands at 4.5 metres and symbolises hope and transformation in times of turmoil and chaos. It references the wedge tail eagle, copperhead snake and endangered bent winged bat.
However, it's been called a dragon, emu, bunyip and giant chicken!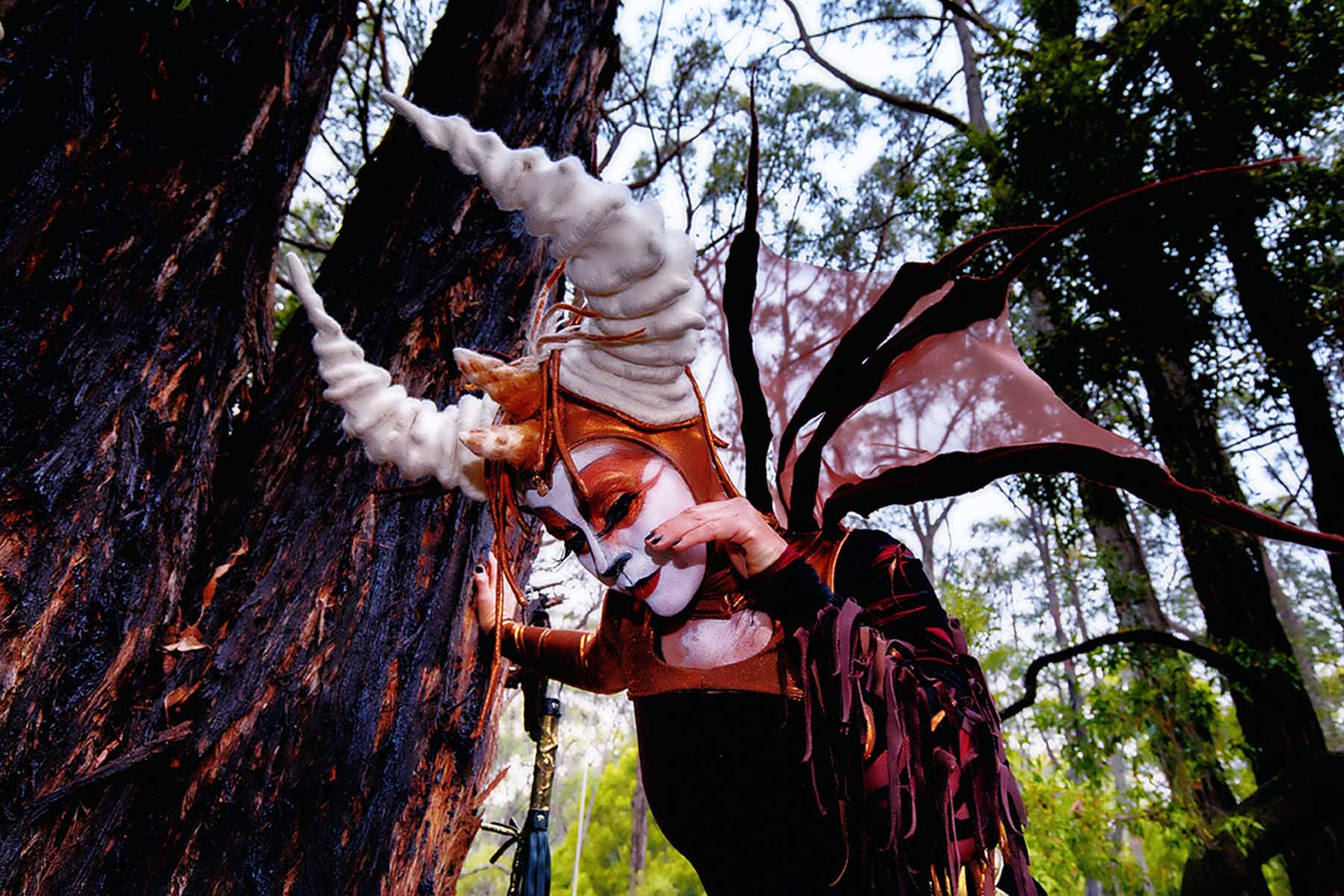 The Keeper is a sorceress and stands at the gateway to dreams, part woman-part creature. Watch her dance and weave spells in the old tongue. Her costume is inspired by the wild and mythical Otways black panther, and copperhead snake. Her horned crown is framed by a frill necked lizard collar and in her hand a magical rainbow staff.
Join this dynamic duo for a training session and interactive performance. Help the Keeper calm the unpredictable Chimera with rose petals and sweet spells.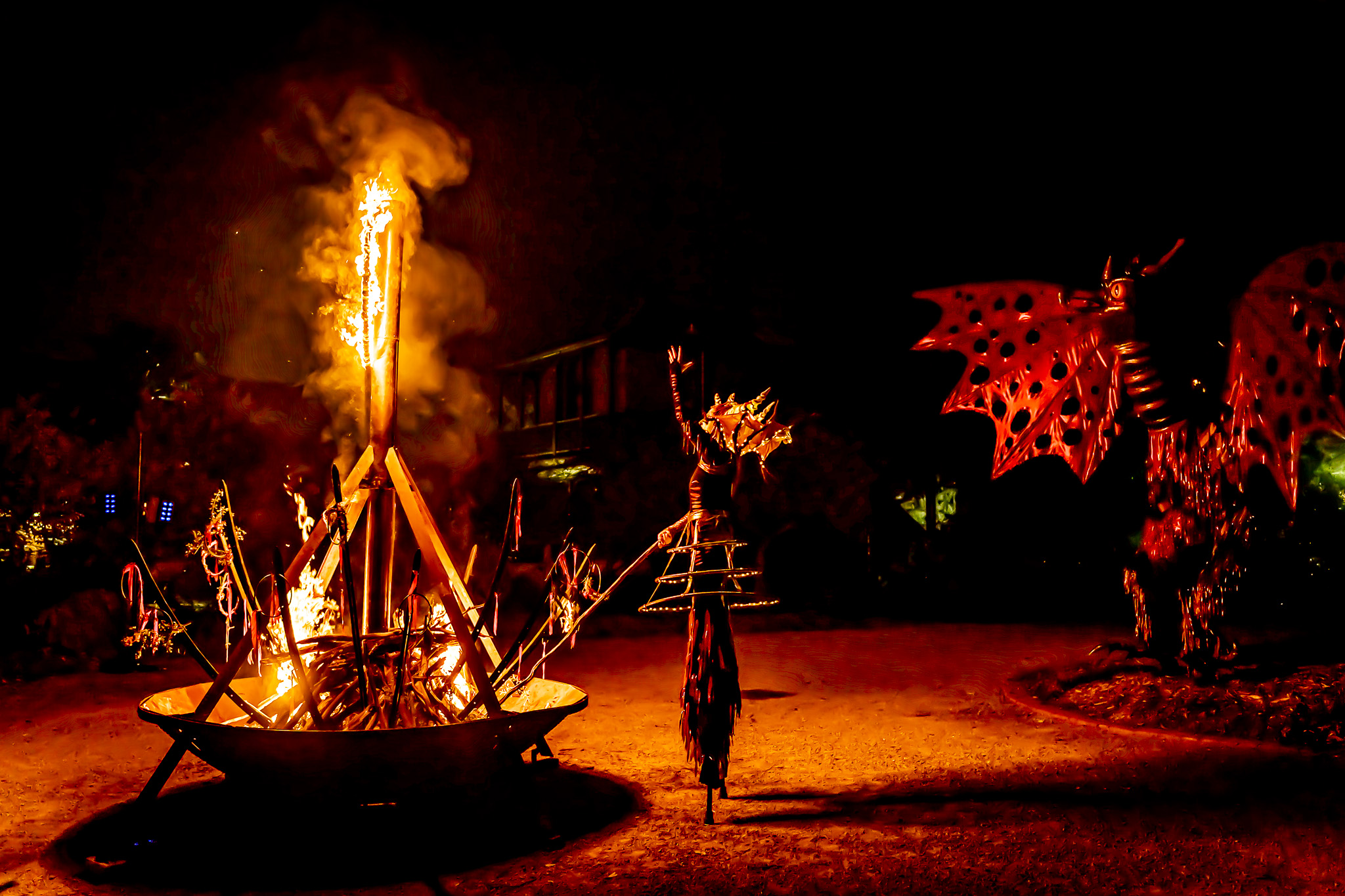 Additional roving props :
Be part of the magic as the Keeper and Chimera light the Effigy of transformation and whisper spells into the Scrying Pool.
Fire Effigy
The Effigy is designed to have a wood fire lit inside the large metal bowl. The top hoop can be soaked in fuel and ignited by hand or remotely with pyro elements. Metal pickets can be installed in the centre to give more effect. Effigy Specs – 2.2m x 2.2m width, 2m height (metal sculpture) 3.5m height including centre metal pole.
Scrying Pool
The enchanted scrying pool comes alive with led lights and a smoke machine inside.
Specs – Height 3m. Width 1.5m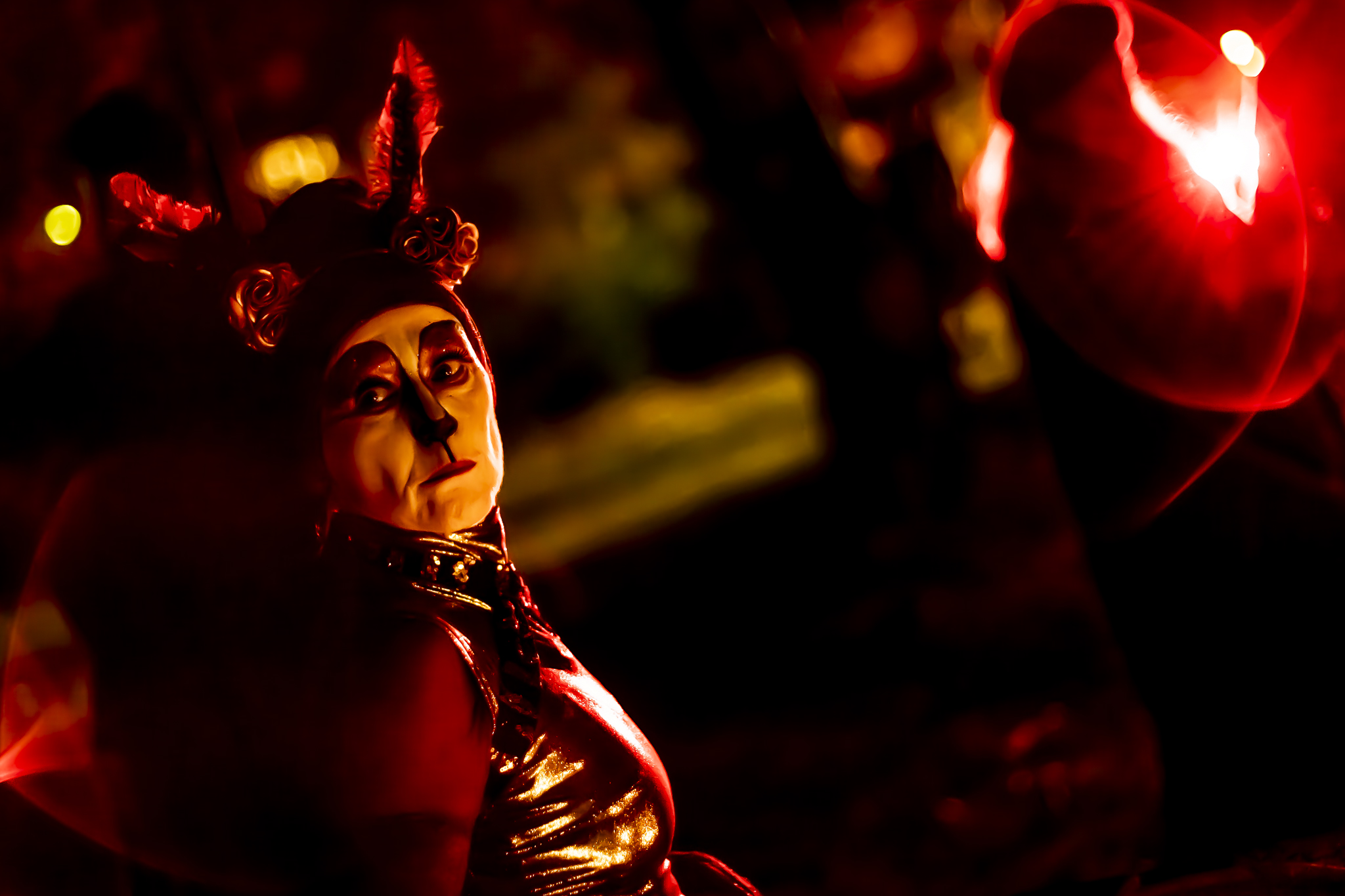 Additional character : 
The Familiar – (Keepers assistant)
Bringer of sacred tools, part feline, meerkat and owl. Speaks in hisses, spells and gibberish and beholden to all things ceremonial.
For Bookings and Enquiries