Stiltwalking Puppetry Mobile Act
A sleeping beast has washed up on the shoreline of our dreams…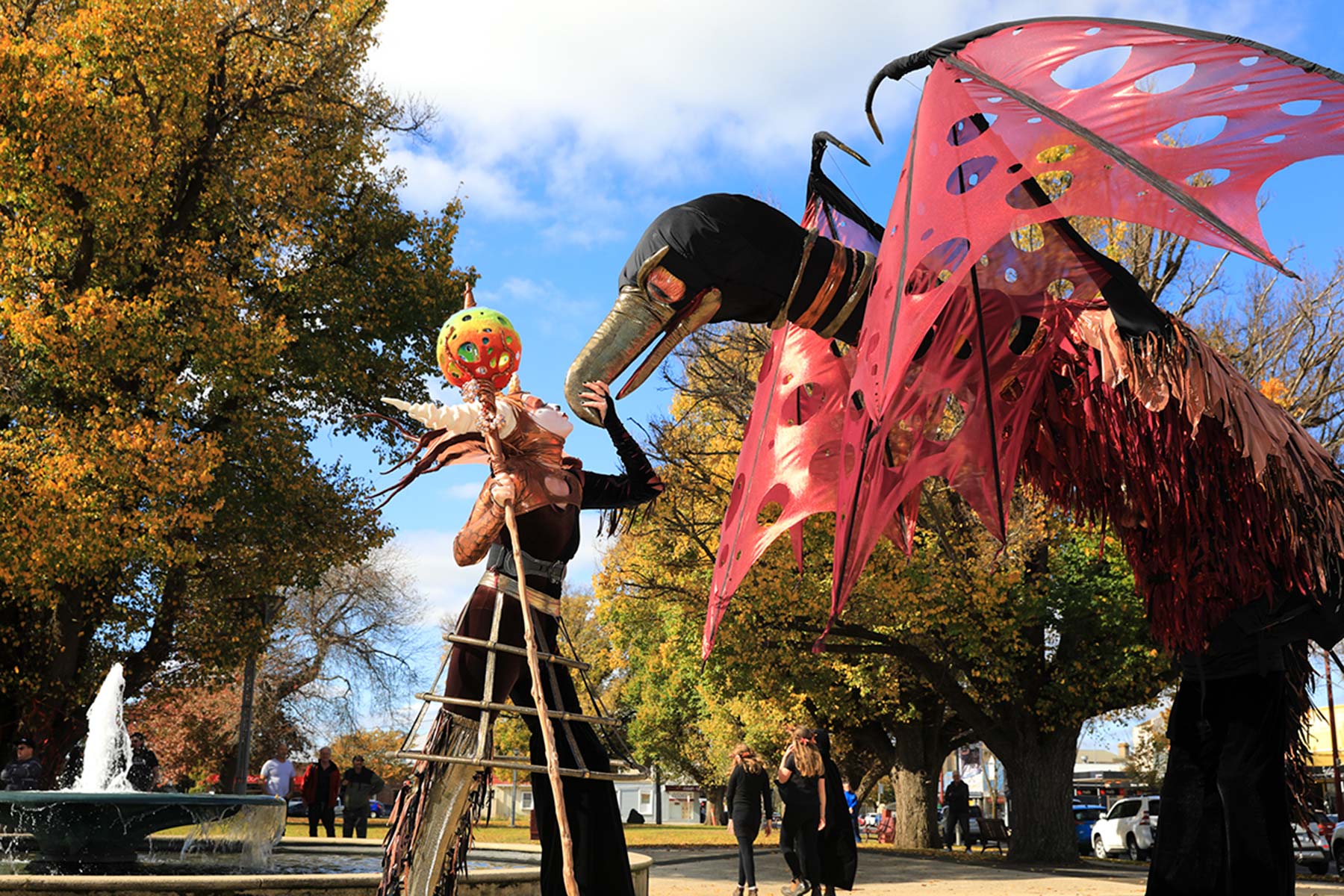 The Chimera & The Keeper is a two person stiltwalking and puppetry act that can be performed in most envrionments, day or night. The spectacular puppet stands at 4.5 metres and comes as a warning to humanity in time of turmoil and chaos but offers Hope of miraculous transformation.
The ancient Chimera and Keeper are reborn as hybrid creatures from the Otways.
Join them for an interactive performance riding high on the wings of hope and community spirit. Help the Keeper tame the beast with rose petals and magic spells.
Be part of the magic as the Keeper and Chimera light the Effigy of transformation and whisper spells into the Cauldron of Dreams.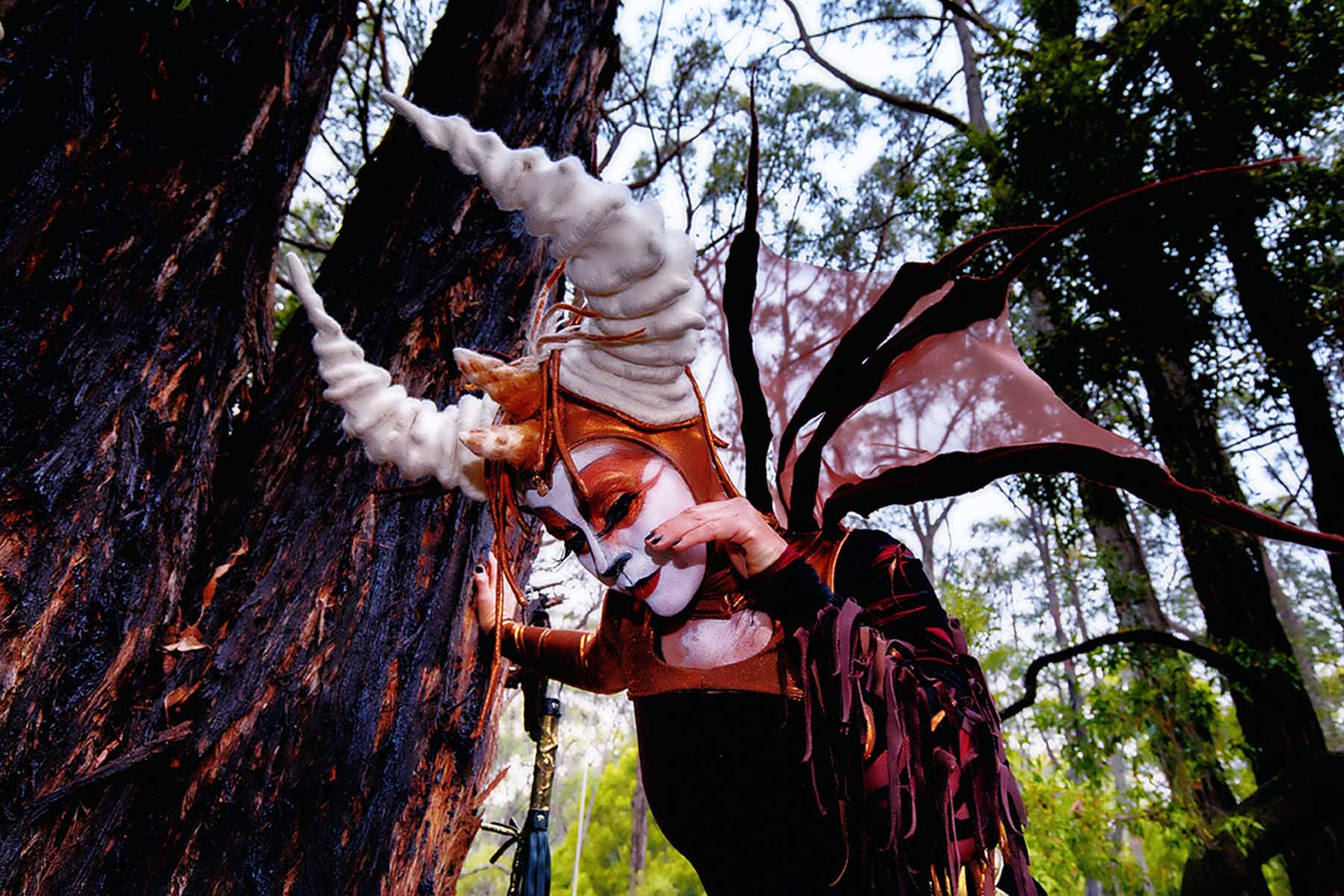 The Keeper stands at the gateway to dreams, part woman- part creature. Watch her dance and weave spells in the old tongue. Help her cast spells into the Creative Cauldron and watch them come to life..
The Keeper is a solo stiltwalking performance that can be performed day or night in all kinds of environments. The spectacular costume references the wild and infamous Otways black panther, copperhead snake with illuminated majestic horns, and sceptre..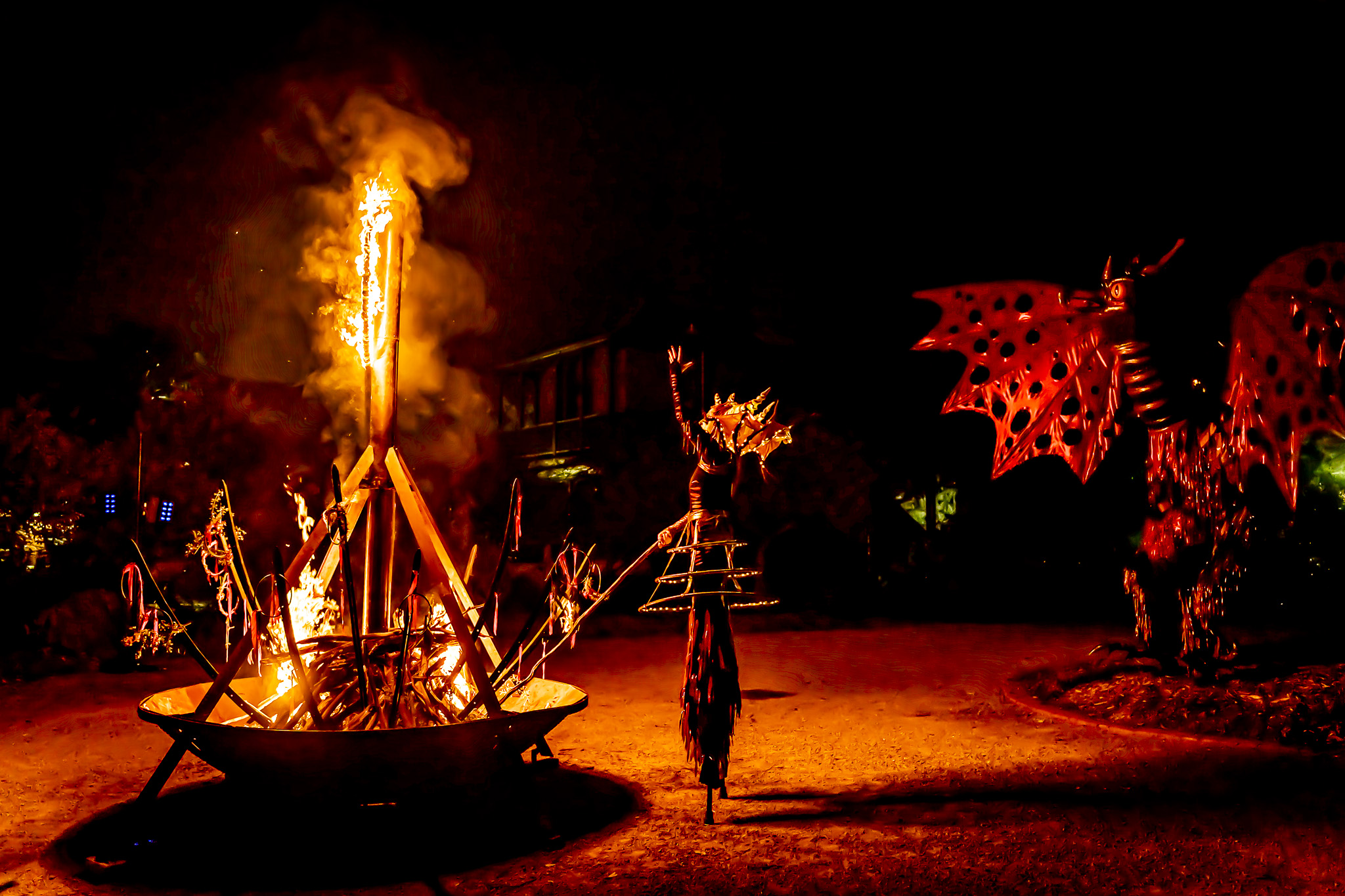 Additional roving props :
The Scying Pool and Fire Effigy.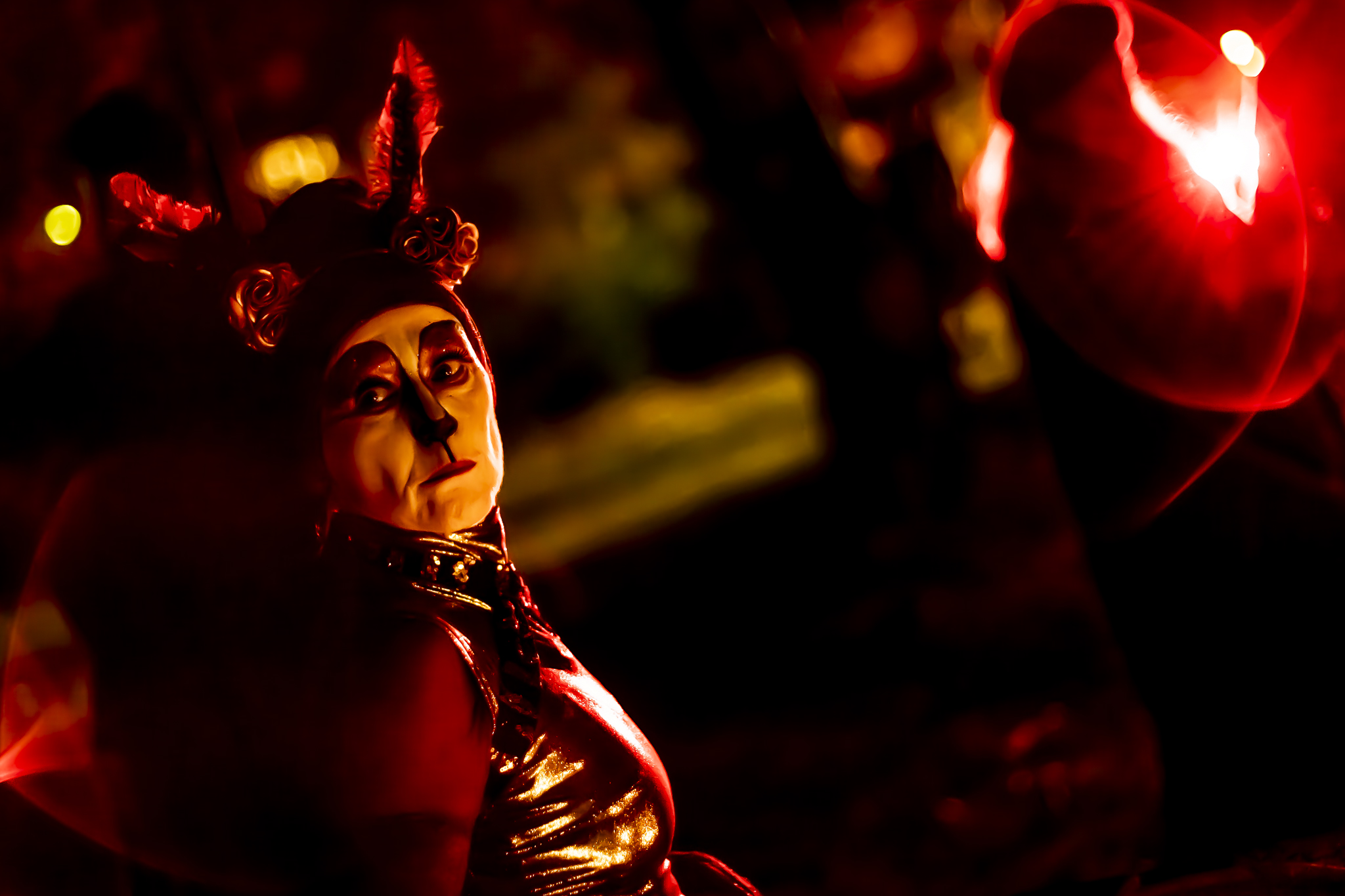 Additional character : 
The Familiar – (Keepers assistant)
Bringer of sacred tools, part feline, meercat and owl. Speaks in hisses, spells and gibberish and beholden to all things ceremonial.
For Bookings and Enquiries