"The Winter Queen reigns with icy grace, crowned in jewels, and frost her lace."
Ring the bells for the Winter Queen, a captivating and immersive solo stilt performance embodying fairy tales, myth and fantasy.
Her illuminated silver crown and flowing train extend over 3 metres creating an unmissable spectacle that can be enjoyed by audiences of all ages day and night. Be spirited away as she dances gracefully across the lands, and receive a royal blessing from her snow globe staff.
Fall in love with Winter dreaming
Winter Queen, originally known as the Merwitch, was first introduced as a character in WinterWild's DogWatch performance "Redemption/Immolation" in 2019.
Merwitch then returned to the ocean and shapeshifted into her twin sister the Winter Queen, a re-imagined solo act, enchanting audiences with new props and magical offerings.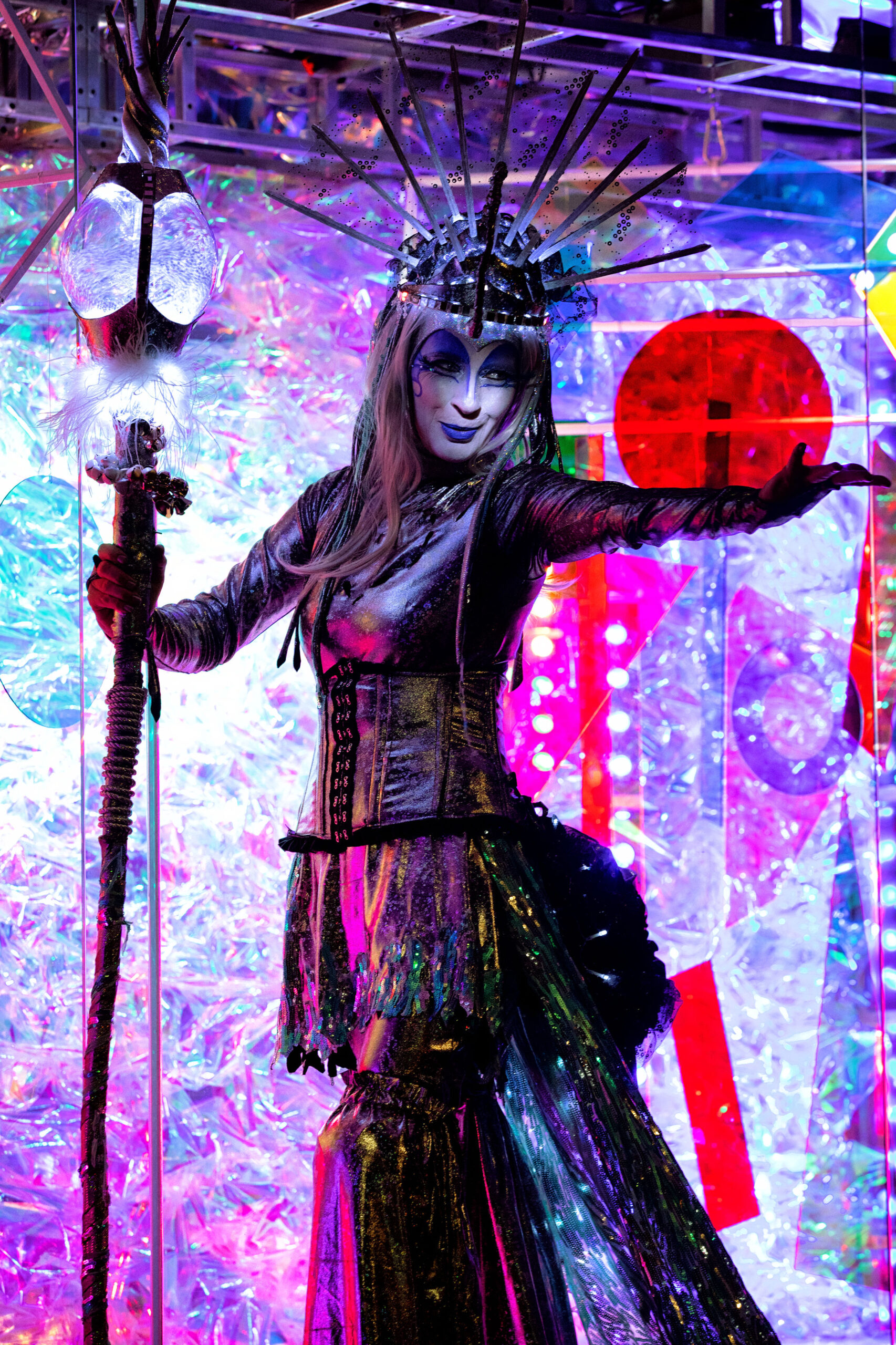 For Bookings and Enquiries