Gasworks Residency – The Chimerical
12 month residency 2021 – 2022
"To believe in wishes, one has to become the wisher"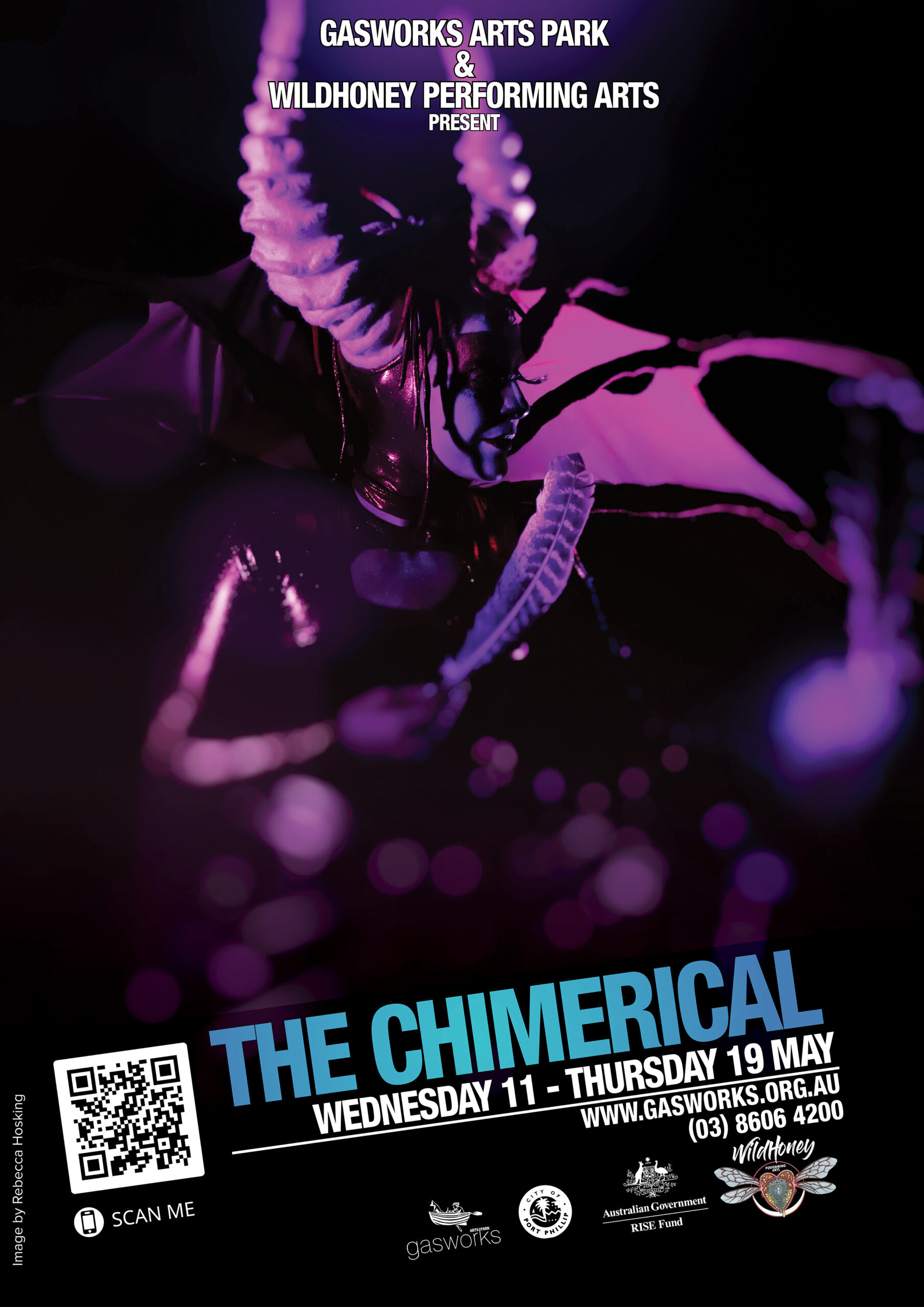 In a land where all hope seems lost, The Chimerical – a joyous pilgrimage guided by otherworldly hosts to a miraculous transformation. Journey through three realms, cast your wishes into the fire and beware the beast that lurks in the dark.
A myth re-imagined and the power of community spirit.
The Chimerical was an interactive adventure with large-scale puppetry, ceremony, and otherworldly stiltwalking characters. The residency took place at Gasworks Arts Park over 12 months. The first performance was a developmental preview working in collaboration with mentor Lily Fish to a select audience. The show was then developed with director Margie Mackay as an eight show season with community workshops. The performance took place in and around the parklands.
"The Chimerical allowed our audience to experience a magical walking tour and performance around a warm and captivating bonfire at a time when they were returning to live performance after Covid lockdowns in Melbourne. It was charming, whimsical, appealed to all aged groups, and gave people a sense of gathering together to witness something unique."

Tamara Jungwirth, Artistic Director and CEO, Gasworks Arts Park.
For Bookings and Enquiries