The Illuminates
Full performance with live musicians
The Illuminates Full Production was designed for the Ballyhoo Ball, enLIGHTen Me Birregurra, Regional Arts Victoria small town transformation project. Eloise and Hoya were invited by arts manager Fiona Brandschied to collaborate, design and deliver an act for a large scale live art event alongside projection artist Craig Walsh to the theme
I have a hall in my heart. Eloise conceived and created The Illuminates with the newly formed WildHoney Performing Arts Team for their first official performance. The show was presented outdoors as a vignette to a roving audience. The event was a sell-out with 40 acts including local and regional performers with 1000+ people in attendance.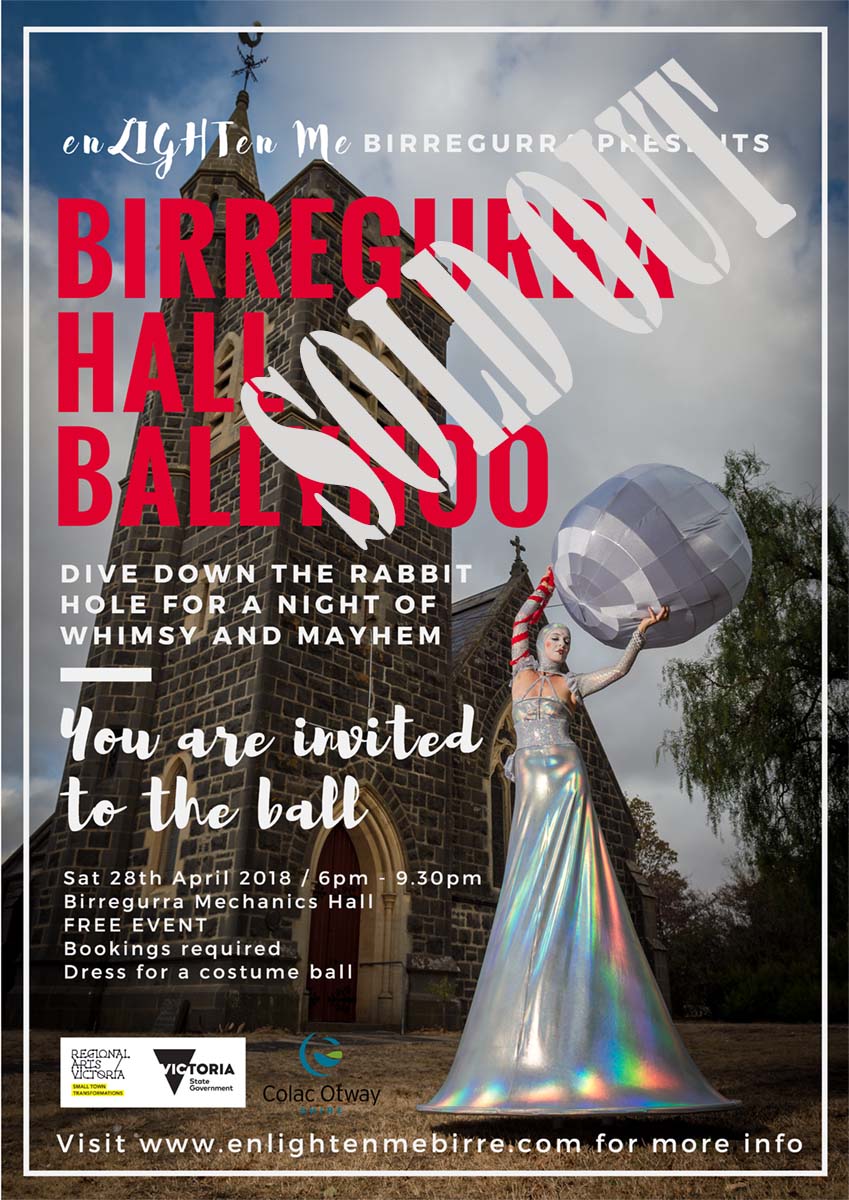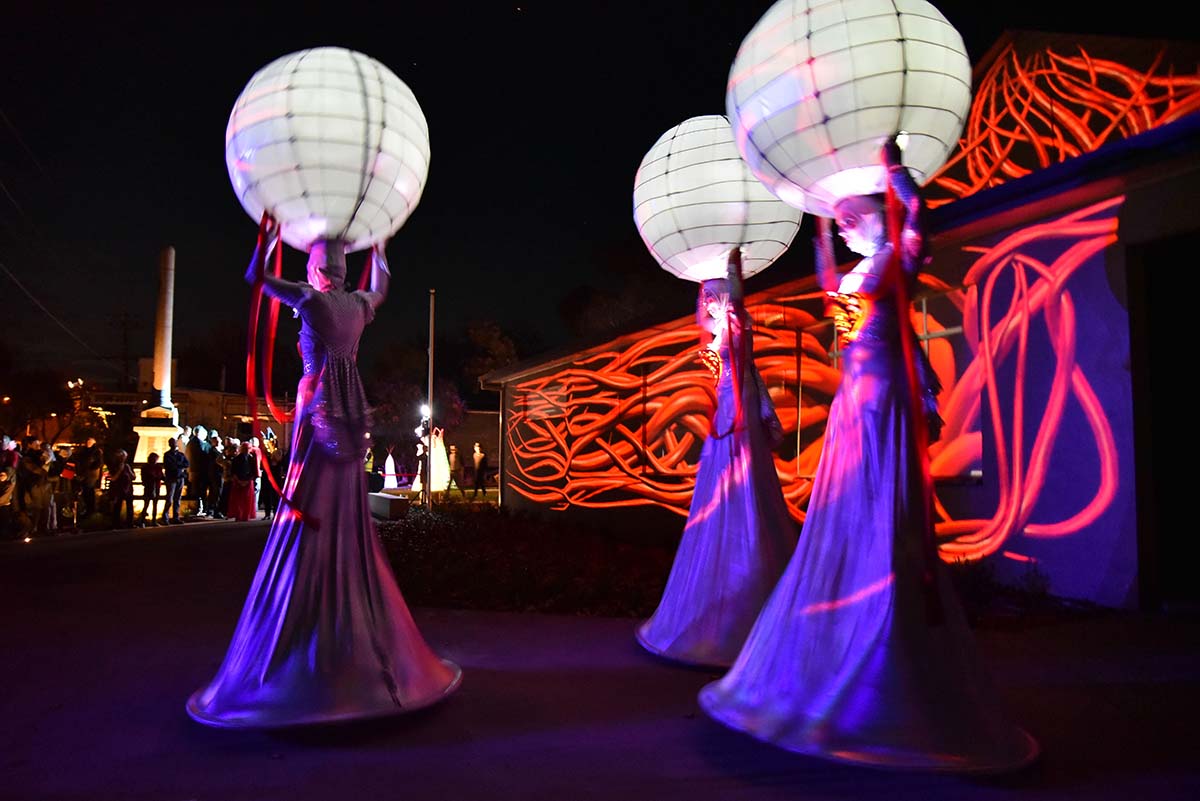 Celestial goddesses land on earth and are discovered by an eccentric inventor who studied the stars and foresaw their arrival. Bathed in starlight they dance the planetary constellation and commune with the heavens moving in graceful formation, distant and untouchable. The inventor devises a way to give them life and connects his Illuminator contraption to their bodies and silent hearts. As the illuminator whirs and vibrates, they become ecstatic, and their hearts glow red and start beating for the first time. In an animated and joyous climax they dance their new born hearts. The performance was accompanied by live musicians and performed in conjunction with Craig Walshes projection heart installation on the front of the hall.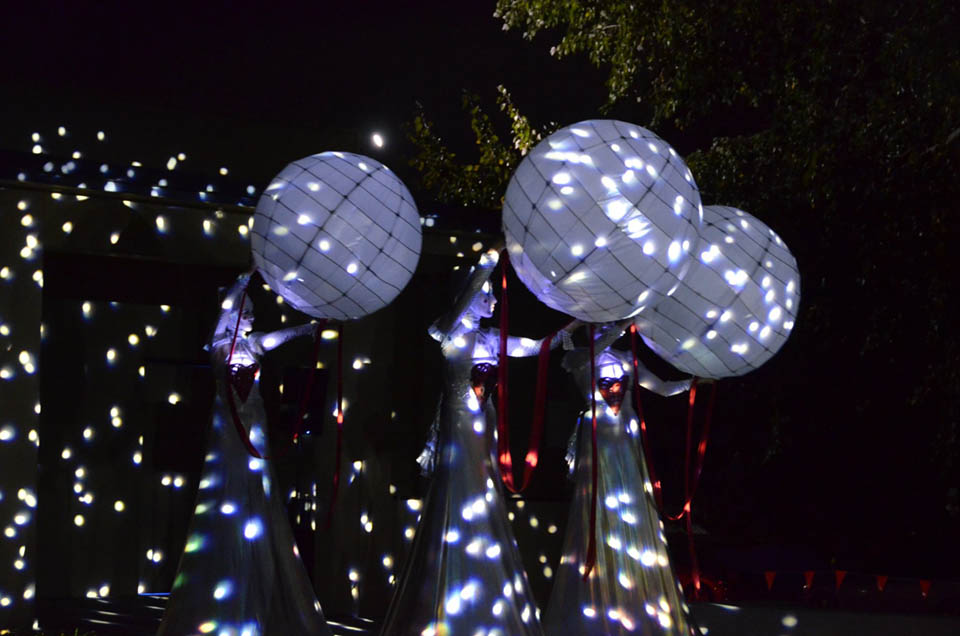 "What I love about working with Elle Wood and her team is their passion and dedication to making performance art that transforms a show into a truly magical and memorable production. Their commitment to Birregurra Hall Ballyhoo was astounding and they worked seamlessly with our cast and crew to entwine their performance into the narrative of the story we were trying to tell. From their costumes to their supporting musicians, every detail was elegant and spectacular. They are professional, caring and inspirational to work with. I would highly recommend you work with Elle and her team."
Fiona Brandsheid
enLIGHTen Me Birregurra
For Bookings and Enquiries