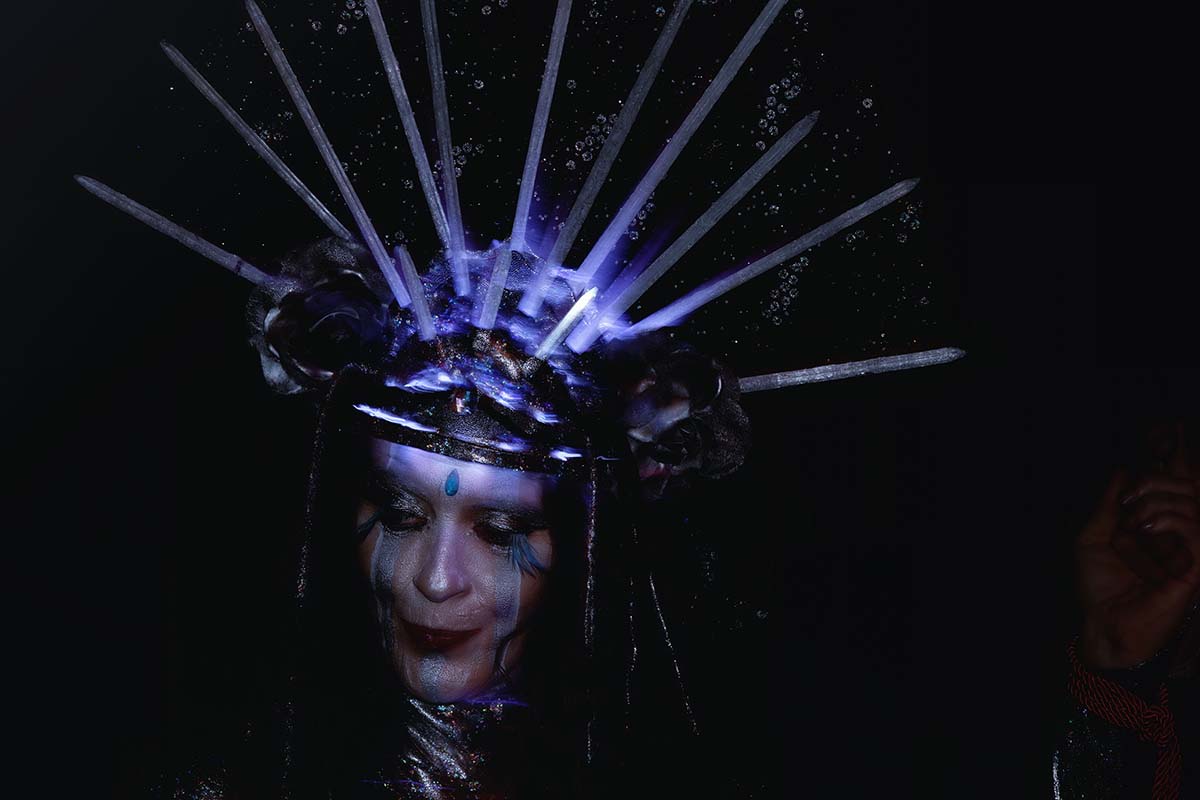 The Merwitch and Fisher were originally created as lead characters for Redemption a two part performance for WinterWild Apollo Bay festival in 2019 where 700+ audience members gathered over two weekends to watch the spectacle. Directed by Roderick Poole in collaboration with Eloise Wood and WildHoney Performing Arts, and starring the good people of Apollo Bay and surrounds.
The performance was based on the festival's theme Visions and Ecstasy.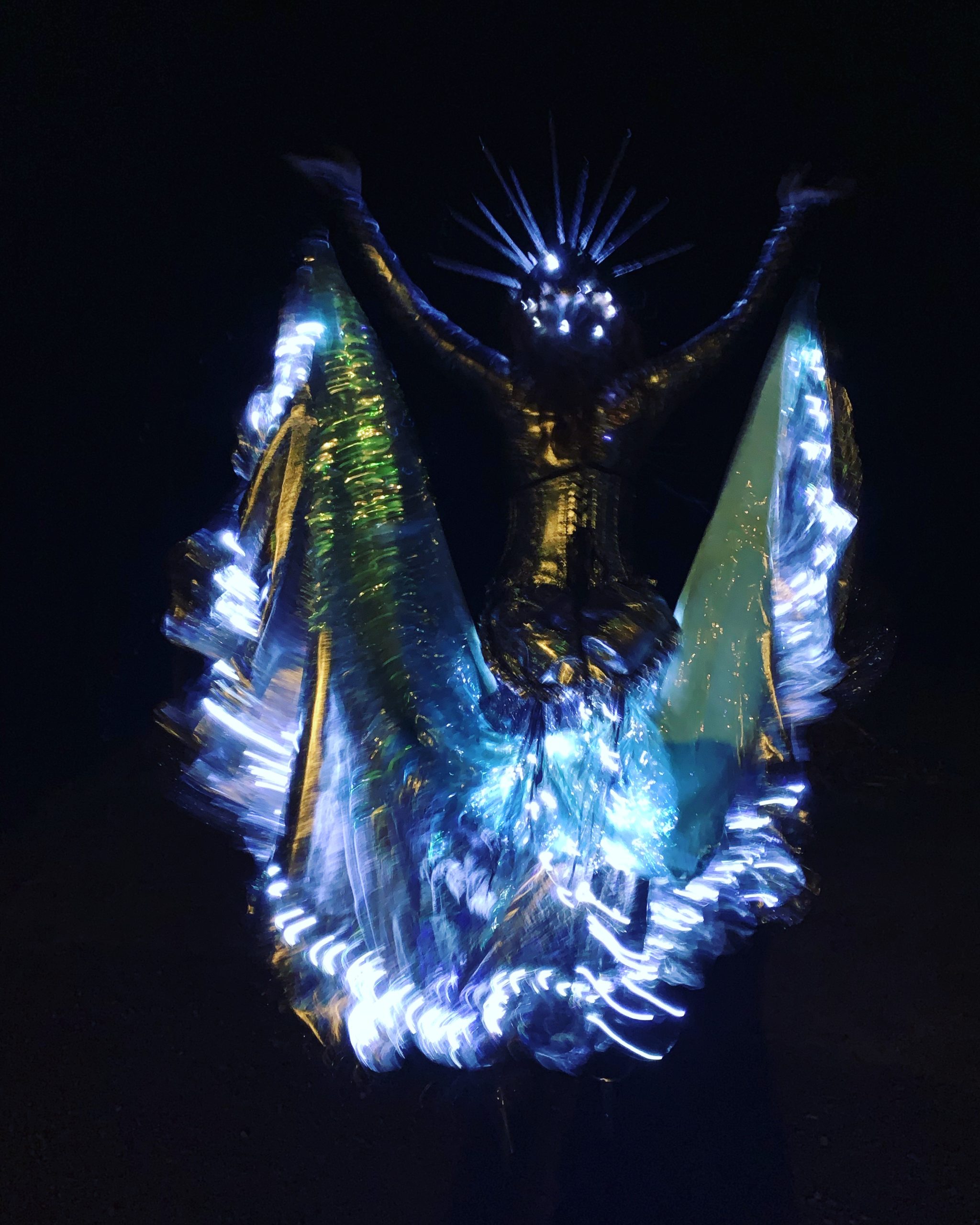 Part One: Redemption-Immolation
In a small fishing village at the edge of a huge dry continent, the children have all vanished. Down at the seawall the mothers keep a vigil while the fishers' fish. When a rare catch is hauled in by a Lone Fisherman, the whole village turns out to see. He has caught the Merwitch, an ancient woman of the deep who is part women-part fish with a long serpentine tail. The Merwitch is carried to the town centre for the village feast. The Mothers chant and as the Lone Fisher ties her to the cross in preparation for the fire, he slips under a spell and falls in love…The Fishers haul and raise the Merwitch upon the cross which has become the mast of a ship. The fire is lit and quickly engulfs the cross and the Merwitch. The Lone Fisher watches on in horror and despair….
Part Two: Redemption-Resurrection
Many years have passed and the village celebrates the memory of the Great Burning but the Children have not returned and the Lone Fisher still wanders the streets bereft and forlorn at losing his one true love. A procession enters the town where an effigy of The Merwitch bound to a decorative cross is carried by the Fishers. The bonfire is lit. The Mothers chant and resurrect the Merwitch who appears through a magic portal transformed and is reunited with the Lone fisher. A wedding ritual is enacted and they are bound. They all dance the wedding waltz and the children of the village appear out of the darkness, wearing garlands of flowers and dancing. Fireworks fill the sky. The village celebrates into the night as the first day of Spring approaches.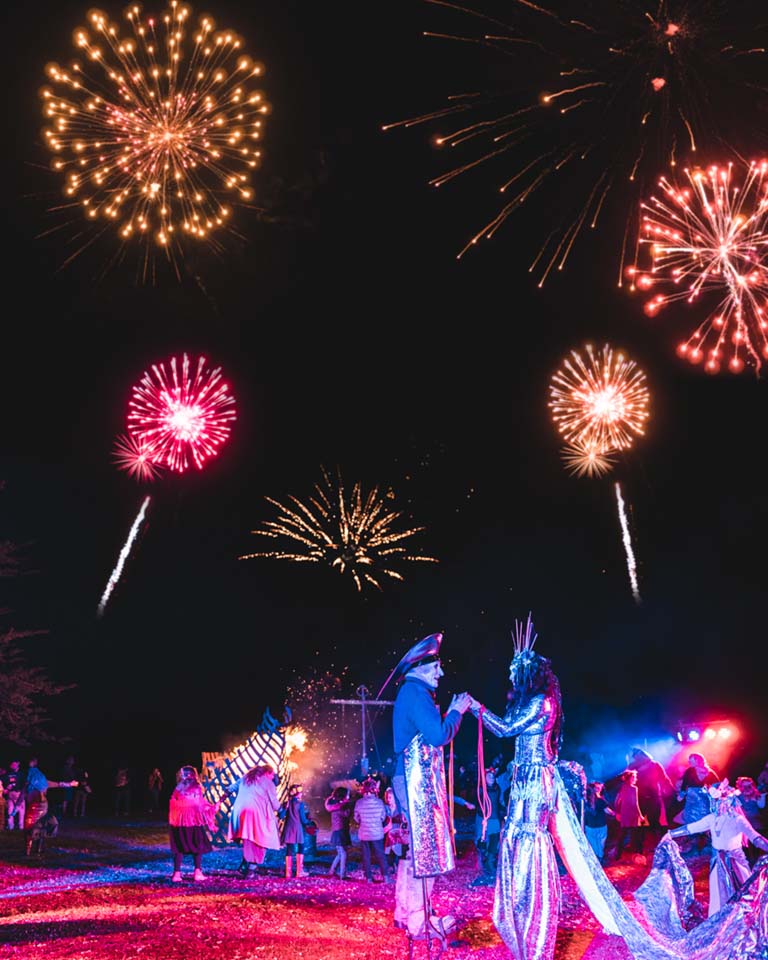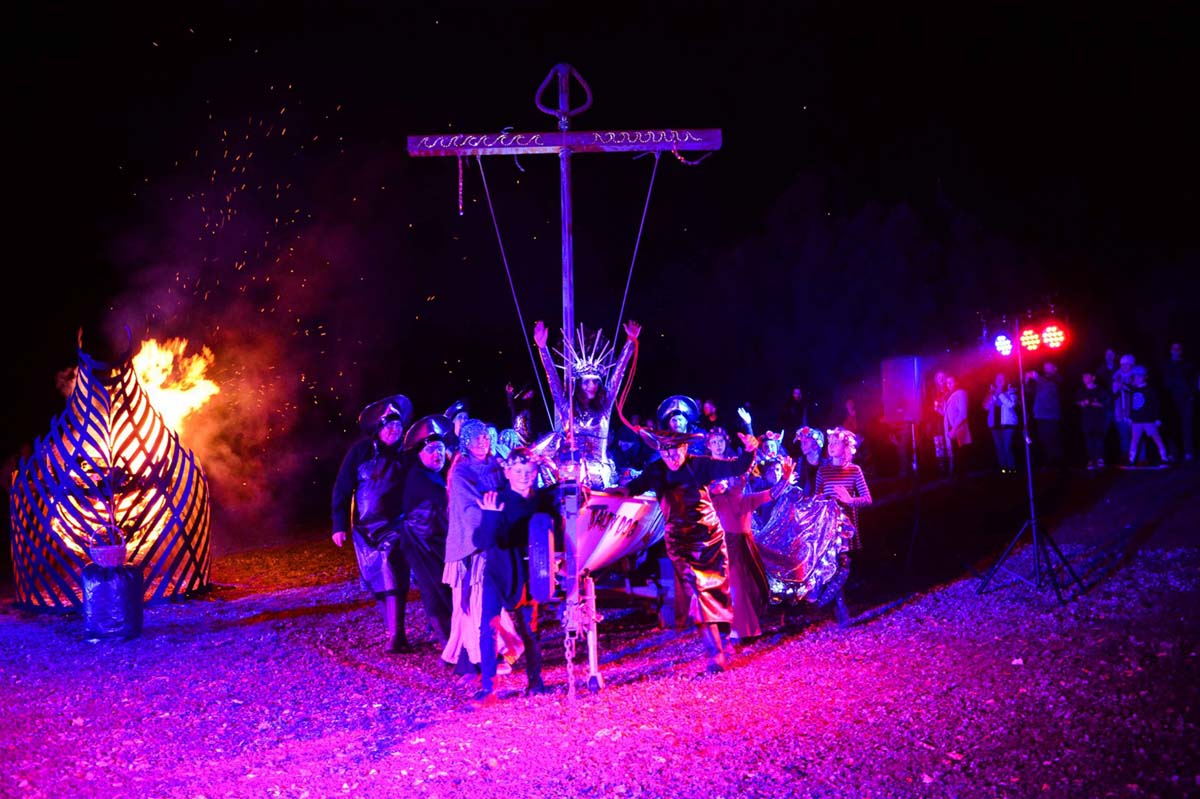 For Bookings and Enquiries