The Chimera & The Wishing Tree
A Project of Hope and Transformation
Part One – April 10, 2021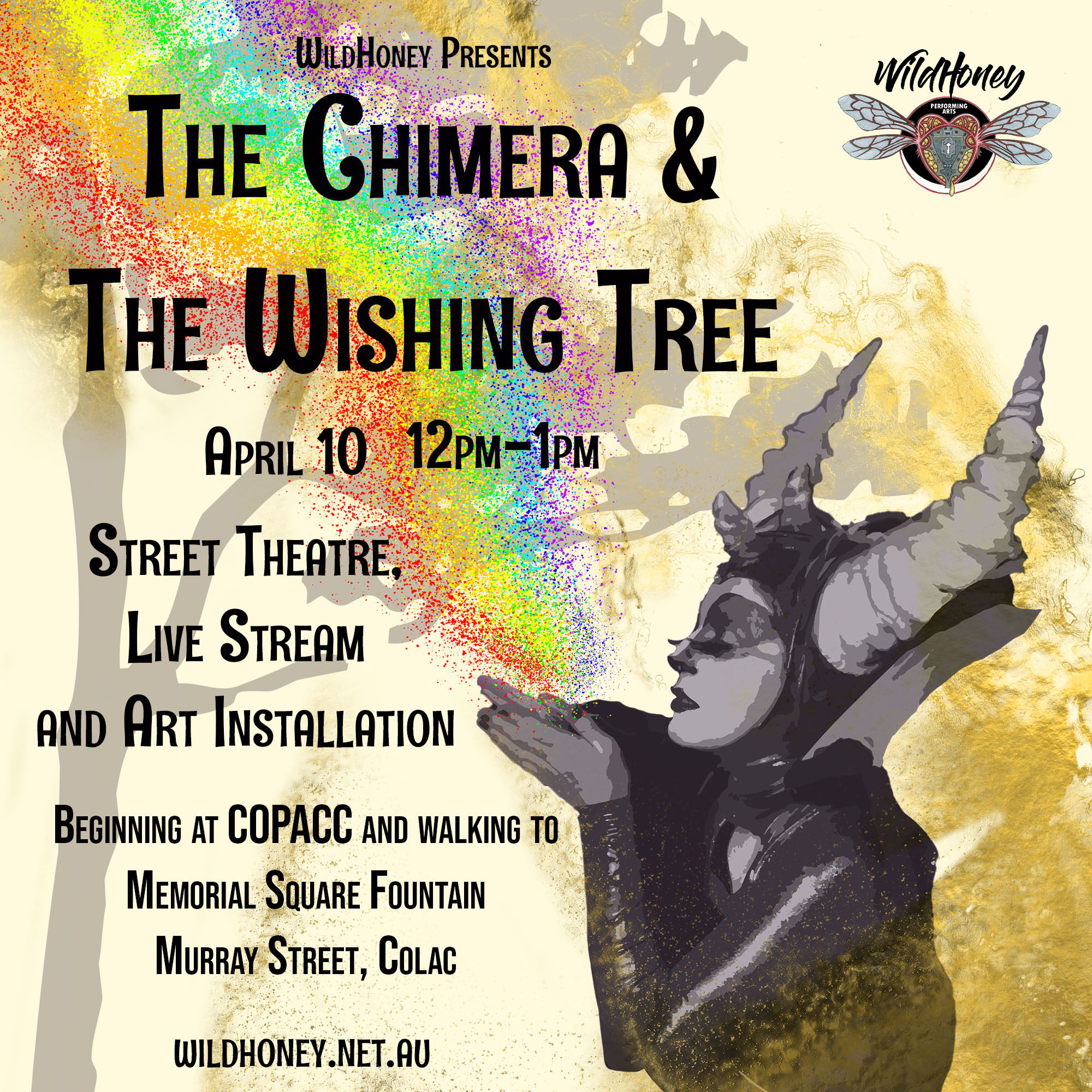 The Chimera & The Wishing Tree is a pop-up stiltwalking performance installation and street walk live-stream, spreading a message of hope and transformation during difficult times.
The project is in partnership with Colac Otway Arts Trail 2021, sponsored by Birregurra Community Arts Group and Funded by Colac Otway Shire- COVID 19- Small Arts Projects. The performance has been designed in-line with Covid safe practices.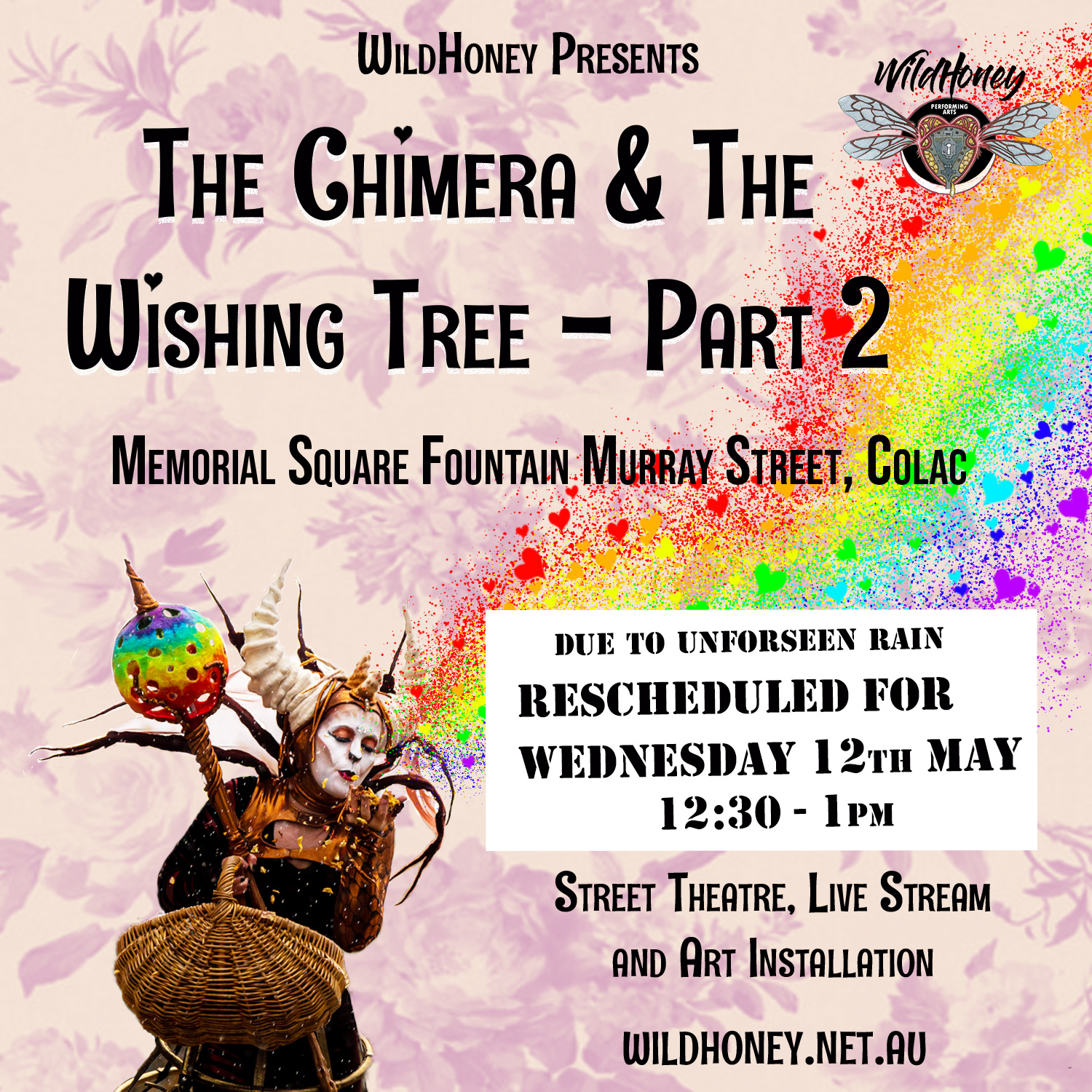 Part One – The Wishing Tree
The piece started at the Colac Otway Arts Trail Expo at Colac Otway Performing Arts & Cultural Centre (COPACC) and moved as a community parade down Gellibrand and Murray Street ending at Memorial Square. The parade was lead by The Keeper, Guardian and Wishing Children carrying 300+ red ribbons of HOPE written by St Marys Primary students on an 18 metre prayer flag.  The flag was ceremoniously wrapped around a tree near the fountain and The Keeper and Children summoned a mythical creature called the Chimera using the fountain as a scrying pool. The wind, rain and sunshine blessed the performance and words of HOPE were written in Chalk by the Wishing Children on the pavement…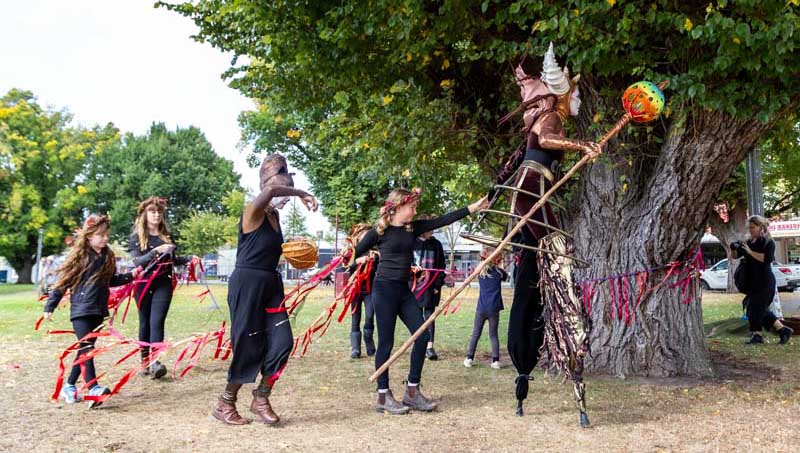 The Chimera and Keeper make their grand debut entrance at the sacred fountain and wishing tree.
The sun beamed down as the call for Hope was received by the Chimera and a rapturous joyful dance was woven for the community of Colac.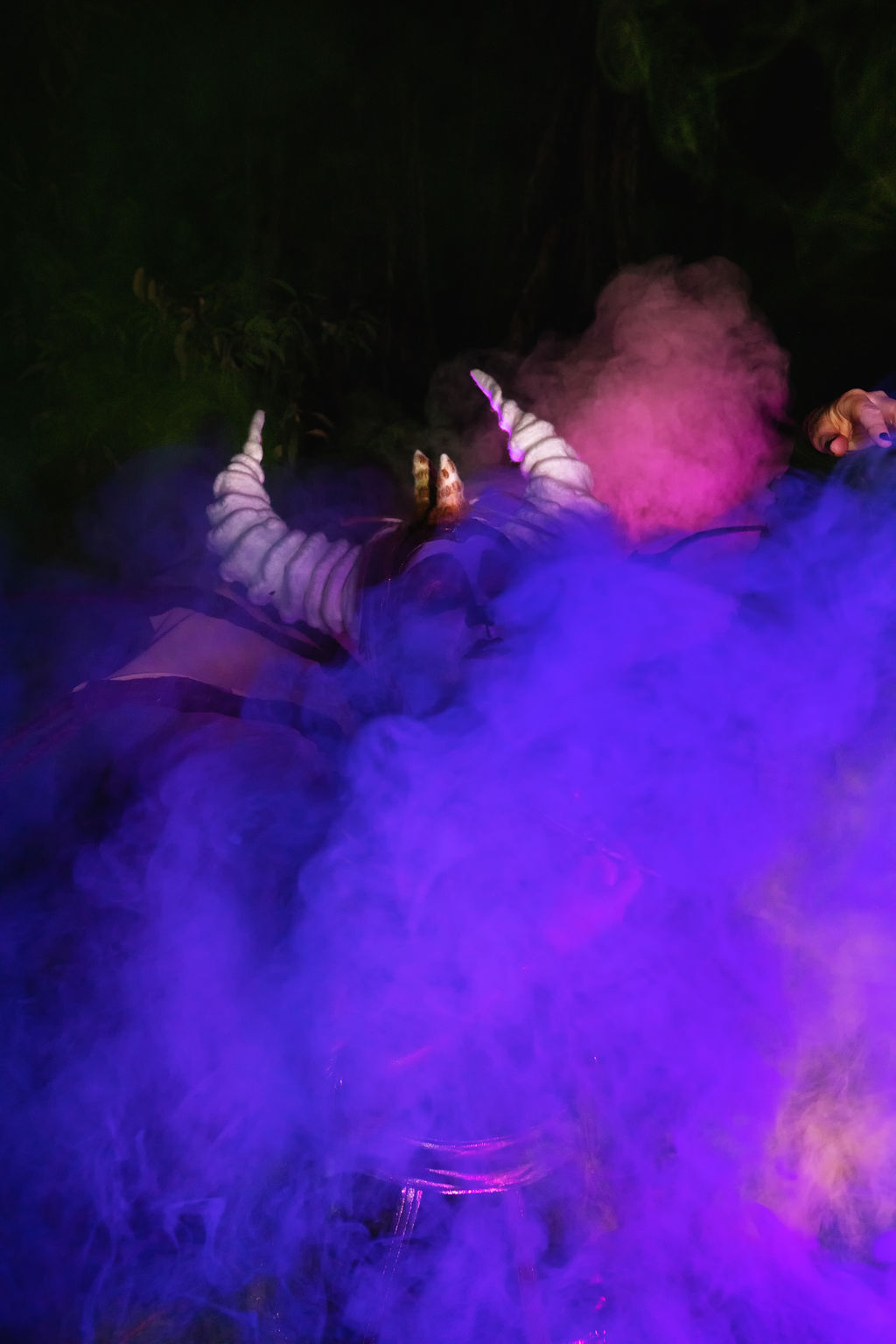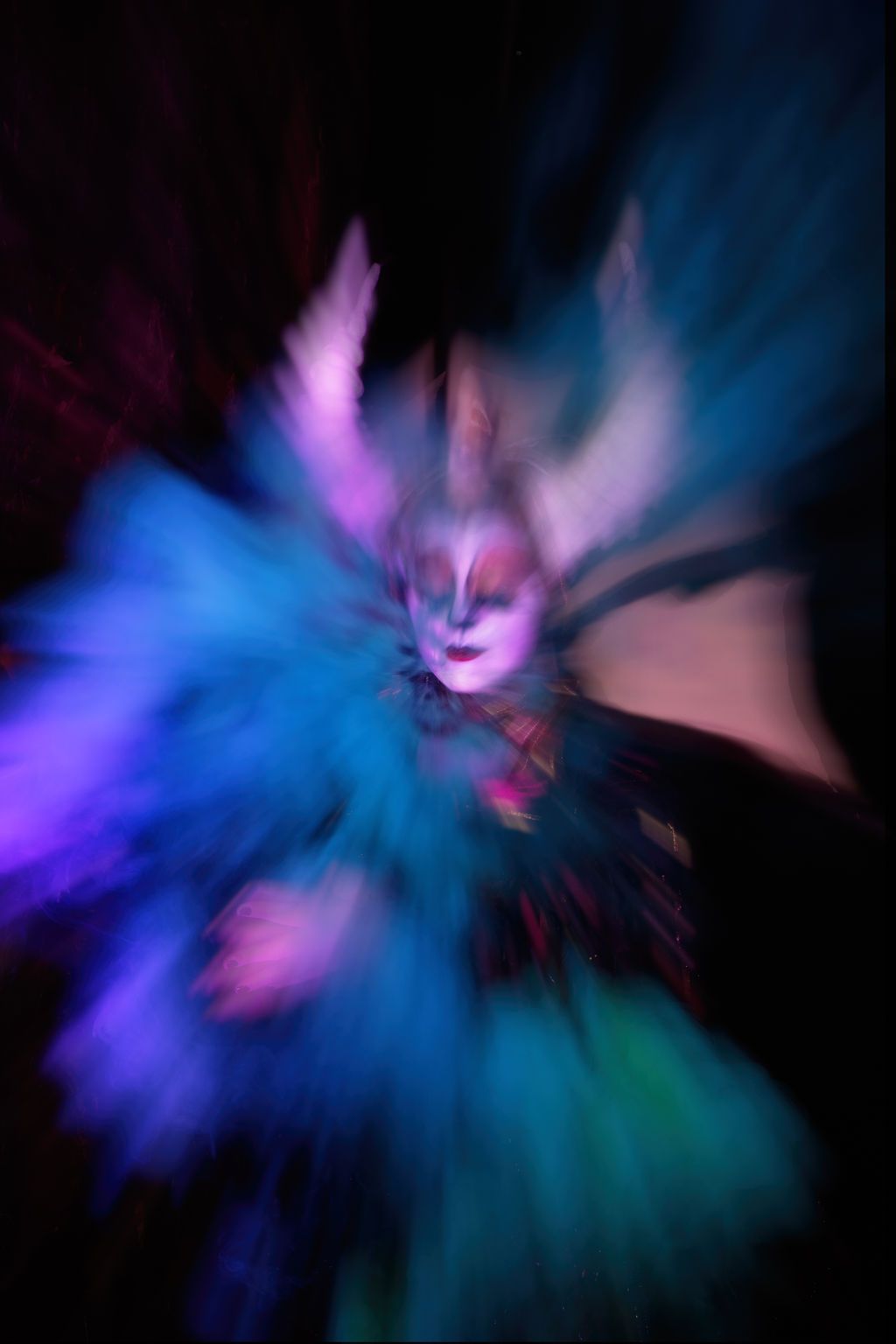 "What joy and wonder Eloise and her team created. Following behind, along the streets, I listened to what people were saying. So many people were stunned – never seen anything like this before. What they gave the community was a great gift. (I expect if the Chimera had appeared there may have been expiring in the square!!).
Looking forward to seeing WildHoney and the Chimera in action again soon."
Congratulations!
Penelope Bartlau (she/her)
Artistic Director,
Barking Spider Visual Theatre
April 11, 2021